There are many industrial zones all over Tamil Nadu. Among them, Govt Ceramics Industrial Estate, 2 km from Vrudhachalam Bus Stand, Cuddalore District, is very different.
This ceramic factory is spread over an area of ​​about 100 acres. More than 1000 families are making ceramics at home through cottage industry. There are more than 300 ceramic companies in operation. Starting from small torches to discs for shooting practice, it is exported to many states and countries.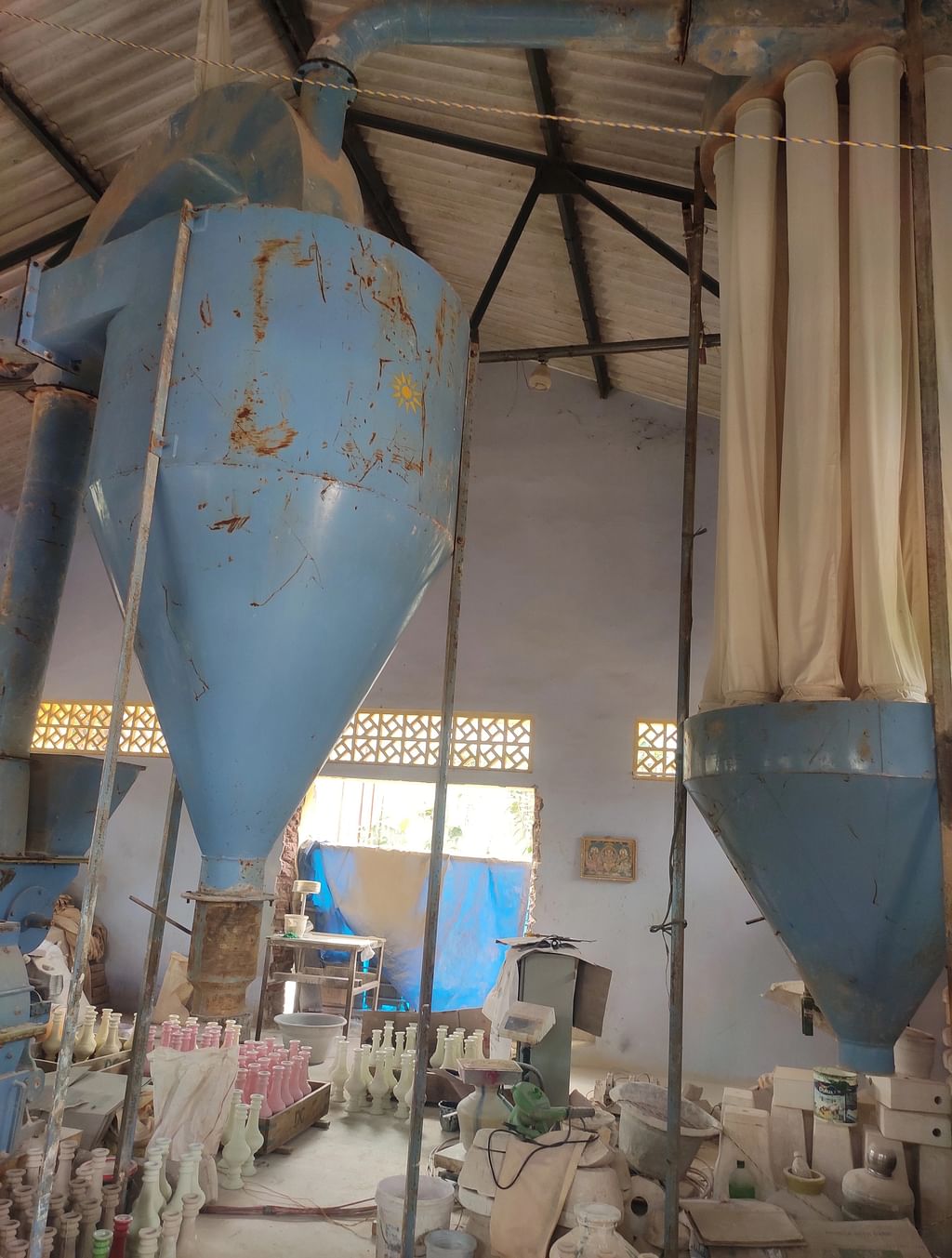 A Government Porcelain Technical College has also been functioning since 1962 in the Vridthachalam Ceramic Industrial Complex, which was established during the Kamaraj regime. The only Government Ceramic Technical College is located here which is not found anywhere else in Tamil Nadu. One evening we paid a visit to the ceramic factory. We spoke to Vaidyanathan, owner of Abirami Ceramics, among the various ceramic companies here.
"We only use Agal Lamp. It has been 25 years since I started the company. I have 20 people working for me. We give high priority in employment to women, elderly and differently abled. We make 50 varieties of clay lamps including heart shape, mango leaf, flower, conch, lotus, tea cup, star shape, 5 types and 7 types in normal size.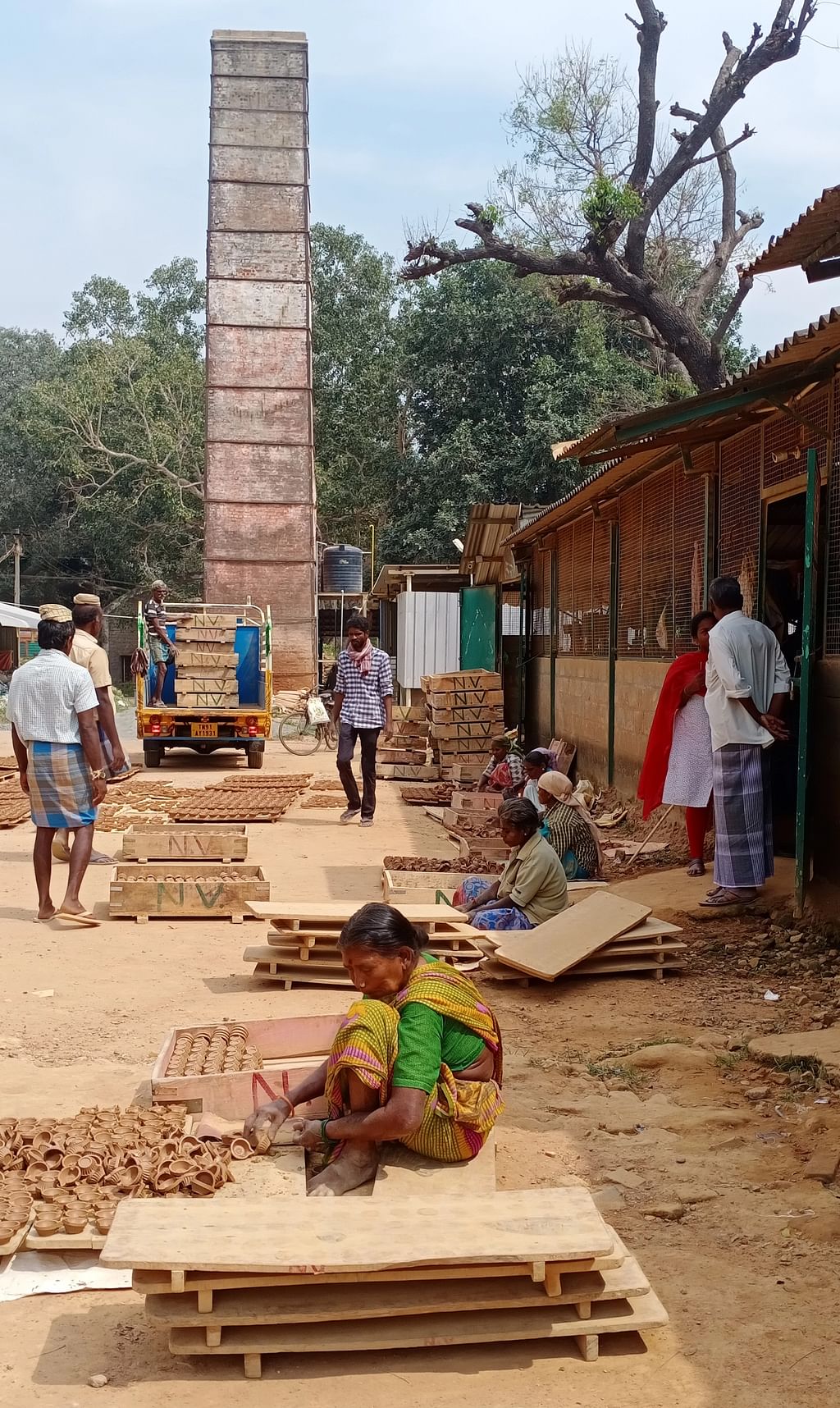 With us, you can get agal lamp for a maximum of 15 rupees. Our products are exported to other districts of Tamil Nadu and states like Kerala, Karnataka, Andhra Pradesh and Maharashtra. It is also exported to Malaysia.
For the raw material, we will take the clay soil when digging in the pond. We buy soil for Rs 2,500. Bring that soil and there is a three-work shop in the industrial hood. We will grind it in that workshop. It costs 1500 rupees. Agal is ready when ripe sand is placed in the mold and dried in the sun.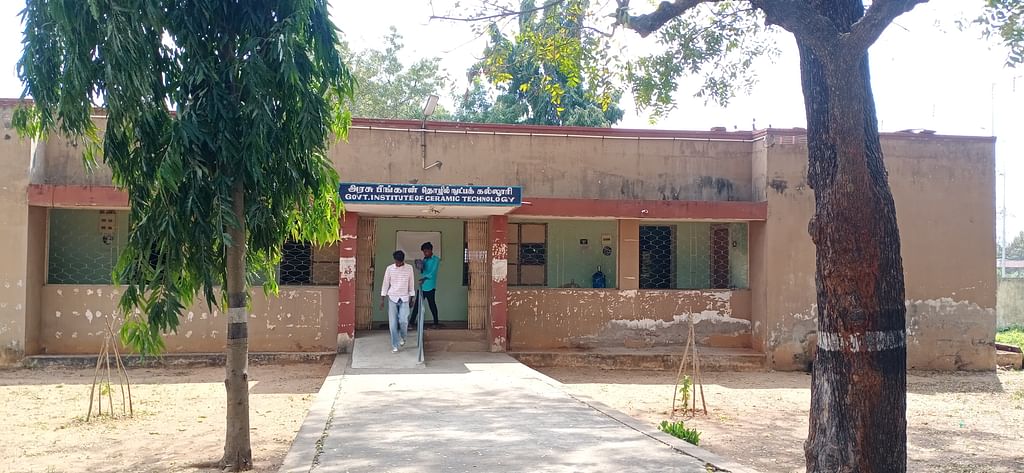 It was sunny enough to prepare the Agal lamp. However, the price is higher in rainy season and lower in hot season. It takes a maximum of one day to get the Agal Lamp ready from the clay. We produce at least 10,000 lamps per day. You will get good profit during season time. Diwali and Navratri are the most popular festivals. You will get enough income to cover all the sand buying, grinding and wages.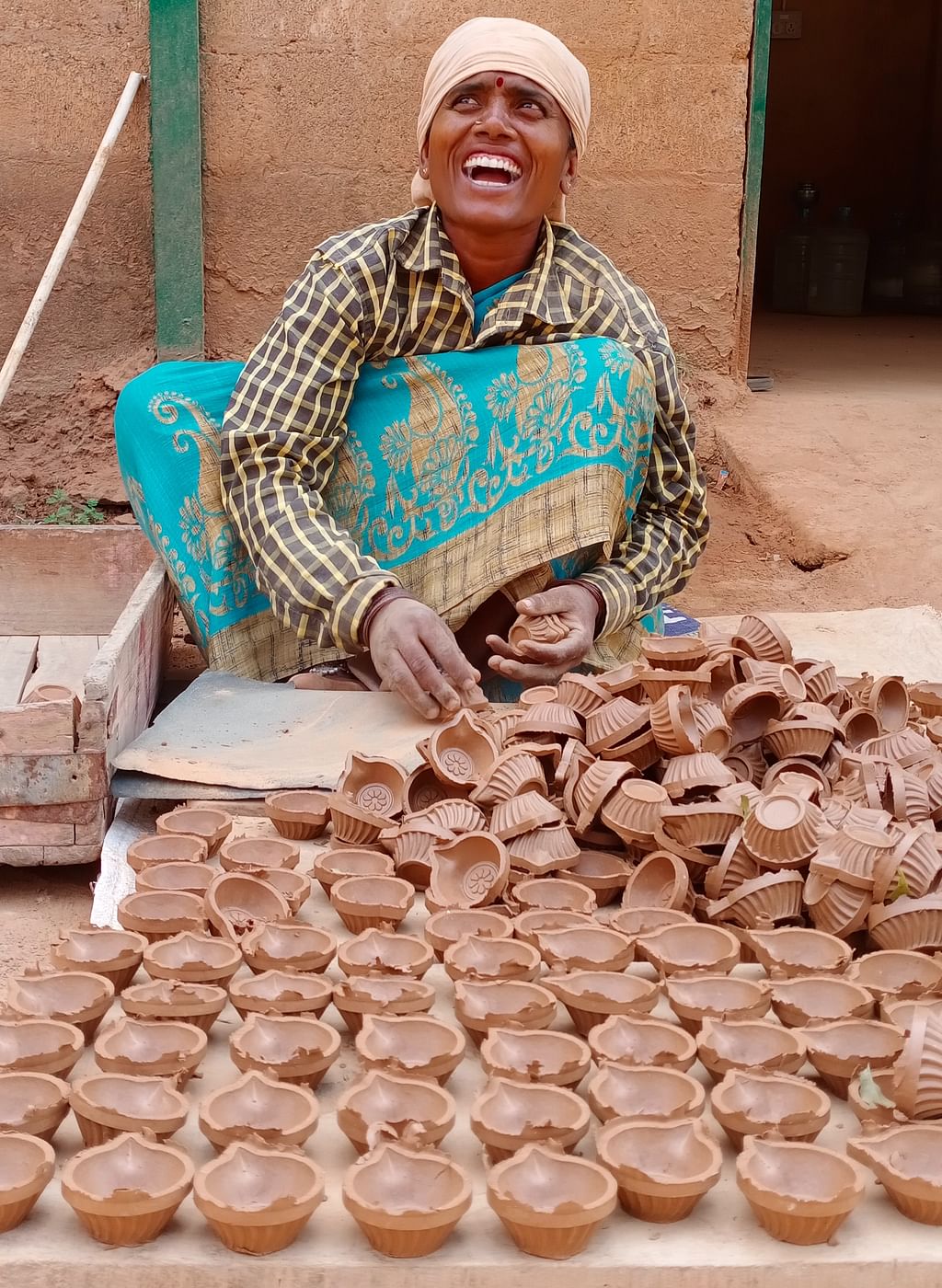 5000 families live directly and indirectly 3000 families depend on this industry and industry hood. If you want to buy more of our products, feel free to come to us" he concluded.
Next, we spoke to Bharti, owner of Bharti Ceramics. "I have been in this business for 30 years. Studied MSE Ph.D. About 30 people work with us. We have been doing this since my father's time.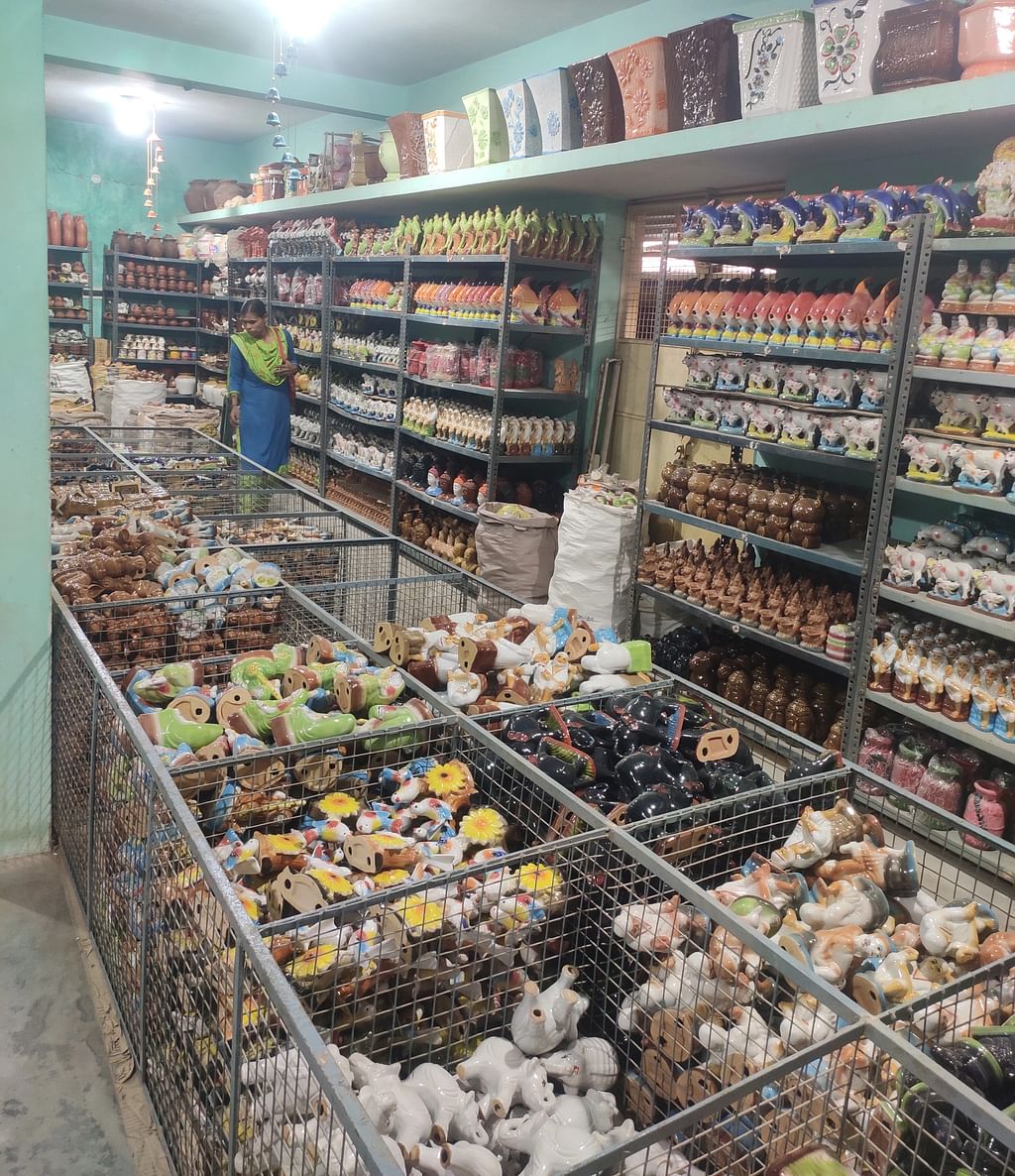 We have 100 types of dolls like Vinayagar, Perumal, Lakshmi, Bhoovaravar, Kamakshi, Mariamman, Meenakshi, Shiva, Ranganatha, Vandi Kuberan, Saibaba, Lakshmi Narasimha, Kalyana set, Dasavatharam and animals, then 50 types of Akal variety, insulator telegraph poles. .
We manufacture all such items. Our products and toys go to Karnataka, Maharashtra, Andhra Pradesh and Kerala. The toys range from a minimum of 25 rupees to a maximum of 1,500 rupees.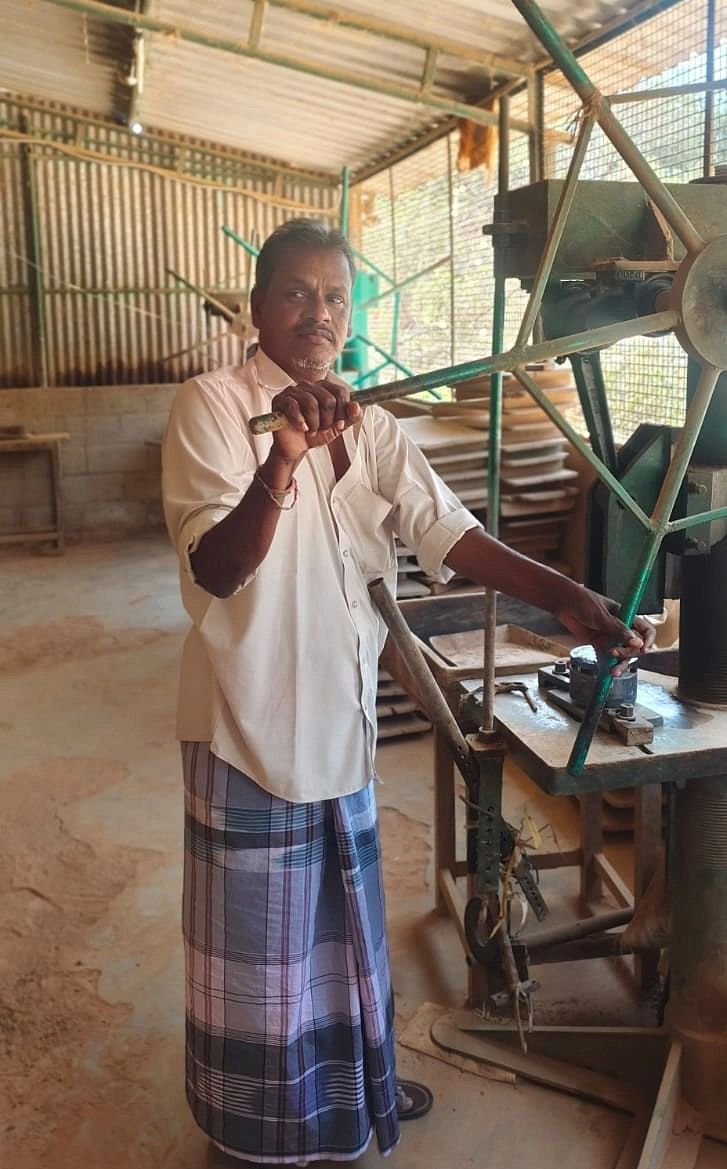 We source the raw materials locally and from Andhra Pradesh. The primary raw material in the production of objects is clay. There are two types of red clay and white clay. In red clay locality, duck sand and pond sand can be found when washed. It can be made into vachu akal lamps.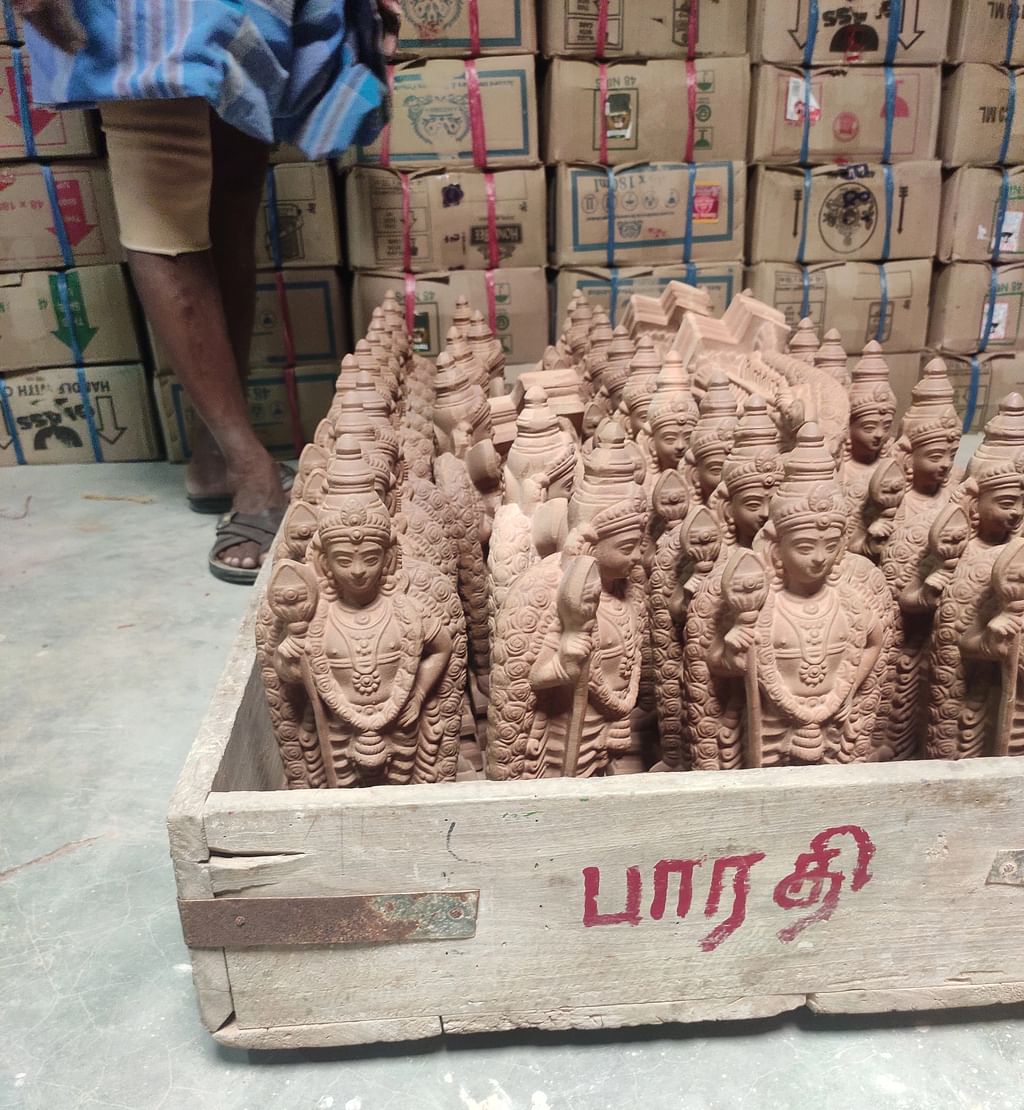 Dolls are made in white clay. The first step in preparation from raw materials is silage preparation. Casting in the mold. Casting is the filling of the mold. Take it out of the mold and let it dry in the sun. Next, the finishing. Next, coloring. Finally firing. After firing at 1200 degrees Celsius, the toy is ready.
Previously everything was white clay from Neyveli mains. Not available now. So we buy from Andhra Pradesh. These clays also contain feldspar and quartz. We add this to withstand the climate. A tonne of white clay costs Rs.7,000.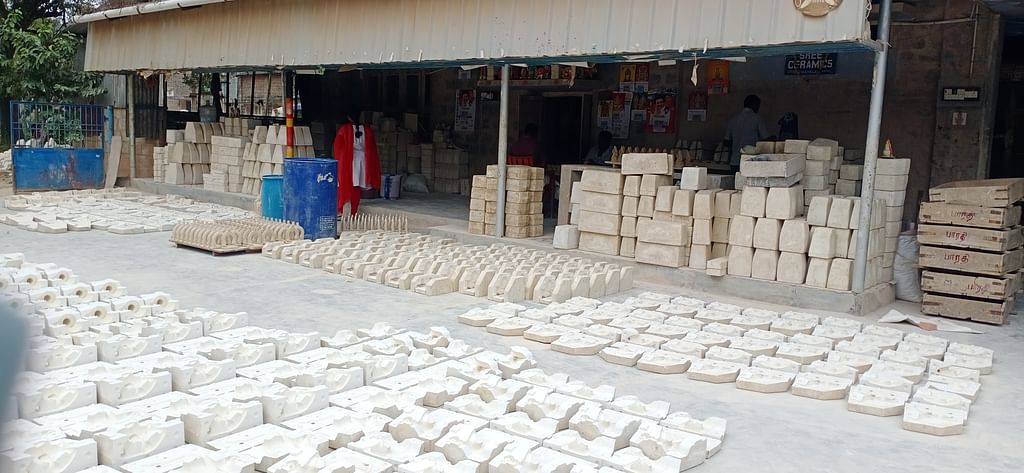 It is a business that is done throughout the year without any festive season. November and December will have a production boom. During the hot season, the production is more vigorous. Up to 2-3 tons of white clay is required per month. We manufacture the product in kilos. 200-300 kg of toys are prepared per day. We prepare and deliver the toys for orders placed with a minimum of 10 days to a maximum of one month.
My target is to employ another 30 people. Production should be increased", he concluded. Apart from this, 500 families are also engaged in cottage industry in their homes.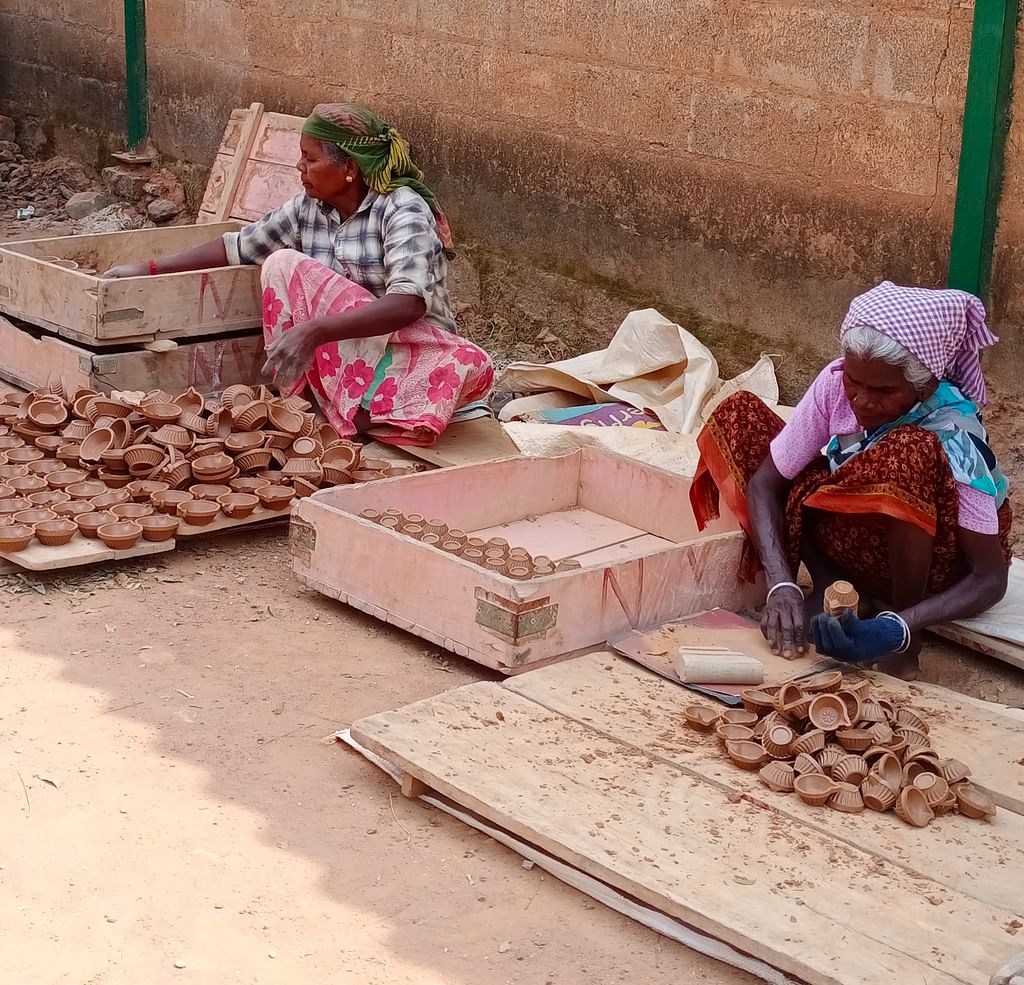 All the items made by cottage industries in the houses are bought from two or three godowns in the industrial estate and sold there.
All ceramic products are available in godowns at the industrial estate. "Micro and small traders are purchasing from various districts in Tamil Nadu on bulk purchase weight basis," he concluded.
Support these industries by using ceramic products made in this unique factory!