The state government has suspended the pension of a 102-year-old man from Haryana, citing his death. The old man is protesting against this action of the government.
Dhuli Chand from Haryana's Rodak district has proved that he is alive in front of the media. Also, old man Thuli Chand went on a march to demand his withheld pension.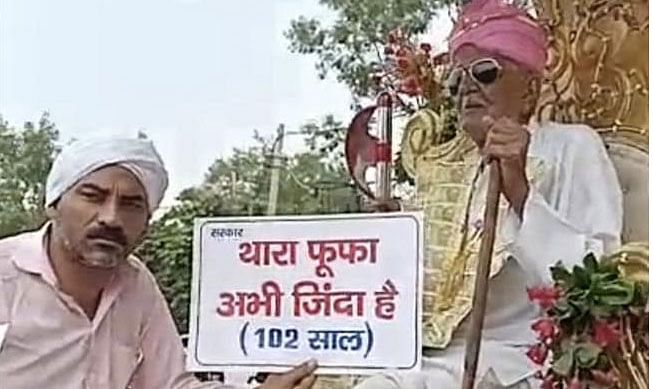 "I last bought my pension in March. Since then the government has stopped my pension as I was declared dead in the official documents. Since then I have been struggling to prove myself alive. But to no avail," said Chand. He presented all the proofs like identity card, PAN card, family card, bank accounts before the media.