Madurai: A 500-year-old Valari Veeran sculpture was discovered at T.Kunnathur near T.Kallupatti in Madurai district.
Madurai Saraswathi Narayanan College Postgraduate History Department Head, Pandyanadu Cultural Center Archeology Field Researcher T. Muneeswaran led by Professor Lakshmana Murthy and Researcher Anantakumaran conducted a field survey in T. Kunnathur area.
Then, a Valari Veeran stone sculpture dating back to the 16th century AD was discovered. Assistant Professor Muneeswaran says, "During the reign of the later Pandya kings, this place was called Siru Kunradathur. Now known as Gunnathur. Valari is a type of weapon used by Tamils ​​in ancient times. Valari was used especially to catch foot thieves and to capture alive those who fled the battlefield in fear.
Valali was also called Velathadi, Thigiri, Paravala, Vukuppadai, Kallarthadi, Banda Vattam. There are 41 inches high, 27 inches wide mezzanine sculptures of a male and 2 females. The warrior is holding a spear in his right hand and a spear in his left hand. Since there is a female sculpture on the right and left of the hero, it can be known as a proof that the two entered into an alliance after the death of the hero.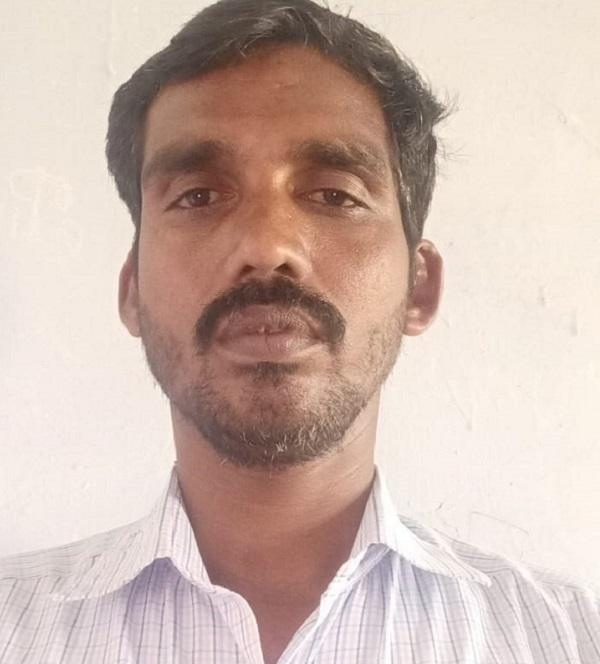 Although the Varali hero sculpture is more common in Sivagangai, Ramanathapuram and Tirunelveli areas, it is already in Usilambatti area of ​​Madurai district. Currently, the Valari hero sculpture has been discovered in the southern part of Madurai. The villagers are worshiping the statue of Valari Veeran," he said.