Like MGR and Jayalalithaa, Edappadiyar is protecting the ADMK as a single leader. The DMK government has started this false case to freeze the leadership. The sections in it are laughable. Shouldn't the Chief Minister have asked the Commissioner of Police about such a situation with the former Chief Minister?
Jayalalitha seems to have attacked Edappadiyar by causing an accident to her car and ending her political career. From now on ADMK will run under the leadership of Edappadiyar. No need to talk about others. In a book, Lord Appan had said that the lower officers would do what the superior officers say without questioning them. "Today, when he is the chief secretary, the police has filed this false case," he said.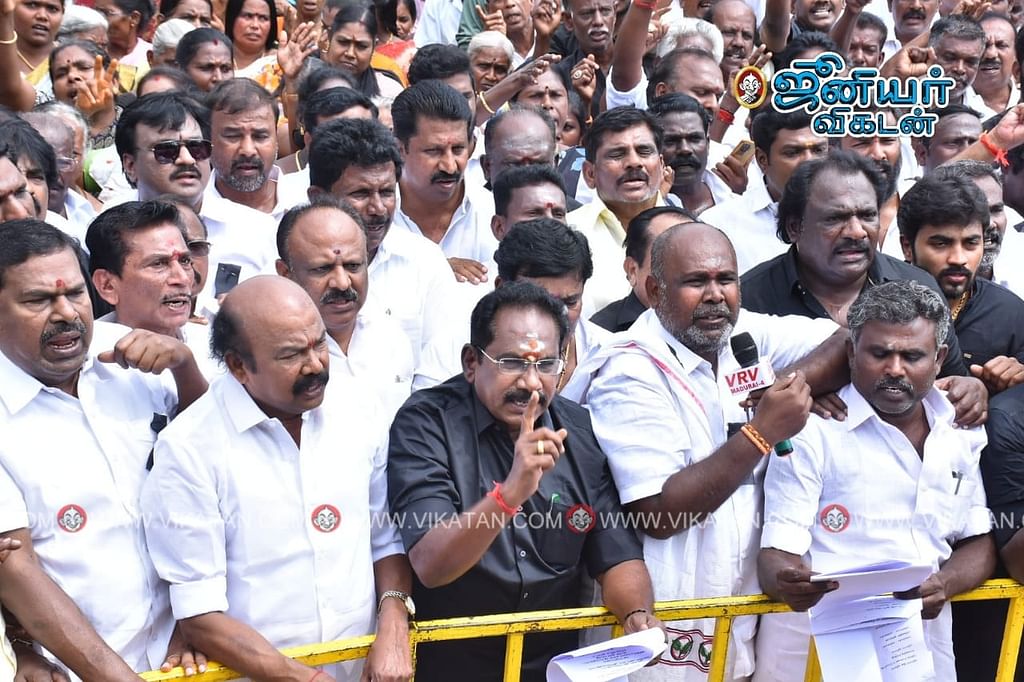 RP Udayakumar said, "DMK's "B" team traitors went to court against the Sivaganga public meeting. People who do not know the law have filed a case against Edappadi Palaniswami. After rejecting the complaint given by ADMK, they have registered a case on the complaint given by people whose name is unknown. The same police have saluted us for the past 10 years. They will salute again tomorrow. ADMK members will become human bombs if they violate the rules. Do not show Stalin poochandi. He will be sent home soon," he said.