In Iran, the government has imposed strict dress code that "women must wear the hijab at all times, and girls over the age of 7 must wear the hijab to cover their hair completely." Because of this, Iranian women and social activists are protesting against President Ibrahim Raisi.
Also, the death of a 22-year-old woman named Mahsa Amini, who was recently arrested by the police for not properly following the government's new dress code, has caused great shock there. In this situation, the President of Iran Ibrahim Raisi has gone to America. There, a private television has made arrangements with special productions to interview him. However, Ebrahim Raisi, the moralist, avoided the interview by saying that she did not wear a hijab.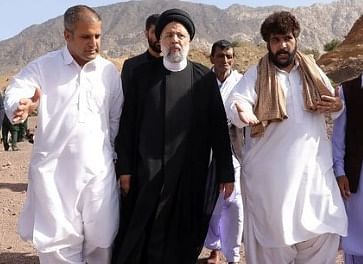 Correspondent journalist Christian Amanpour tweeted, "This is the first interview of an Iranian president on US soil. So, after weeks of planning, we spent eight hours on the day of the interview setting up translation equipment, lights and cameras. But there was no sign of President Raisi coming. I waited for 40 minutes for the principal to come for the interview. But he canceled the interview.