Trichy: The body of Muthikumaran from Lakshmangudi, Tiruvarur district, who was shot dead in Kuwait, was brought to Trichy by plane yesterday and cremated in his hometown.
R. Muthikumaran from Lakshmangudi village of Thiruvarur district had gone to work in Kuwait, where he was shot dead on September 7. His body was flown to Trichy yesterday.
At that time, Ministers KN Nehru, Senji KS Masthan, Anbil Mahesh Poiyamozhi, Collector M. Pradeep Kumar, Mayor M. Anpahagan, MLAs Bundi Kalaivanan, Durai. Chandrasekaran paid tribute to Muthukumaran's dead body by garlanding it. Later, Muthikumaran's body was sent to his hometown Lakshmangudi in an ambulance. He was then cremated there.
In this regard, Minister Senchi. KS Masthan told reporters that 152 Tamils ​​working abroad died last year and 115 this year so far. Action has been taken on behalf of the Employment Department and the bodies of the deceased have been handed over to their families.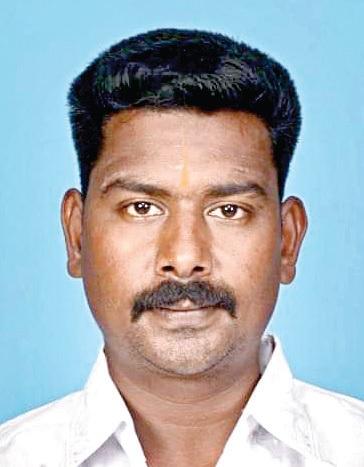 Similarly, 315 people have been brought back to their motherland last year and 311 people have been brought back in the current year as per the request to bring them back to the motherland among those who went to work abroad. He said that it is possible to get legal protection and family protection funds for those who go abroad to work by registering with the Department of Local Employment.
The Indian Ambassador to Kuwait has sent a letter to Vaiko that steps have been taken to investigate the murder of R.Muthikumaran.
In the absence of any animosity, Muthikumaran's wife, M.Vidya, had written a letter to M. Vidya, general secretary of Madhyamik, demanding that the person who killed her husband should be punished, her family should be compensated, and her husband's body should be brought back to Tamil Nadu.
Subsequently, Vaiko sent an urgent e-mail on September 14 to the Indian Ministry of External Affairs and the Kuwaiti embassy officials explaining the situation.
In this case, he has sent a reply letter to CB George Vaiko, the Indian ambassador to Kuwait. It said, 'We have approached the Kuwaiti Ministry of Foreign Affairs to conduct a fair investigation in this case. It has been reported that we have personally taken it upon ourselves to conduct a proper investigation with the concerned higher authorities.