Chattinathar Swamy Temple is located in Sirkazhi, Mayiladuthurai District. In this temple, Brahmapureeswarar Swami, who is accompanied by Thiruthanal Naiki Amman, blesses him. Swami Uma Maheswarar and Chattanathar are seen on the hill.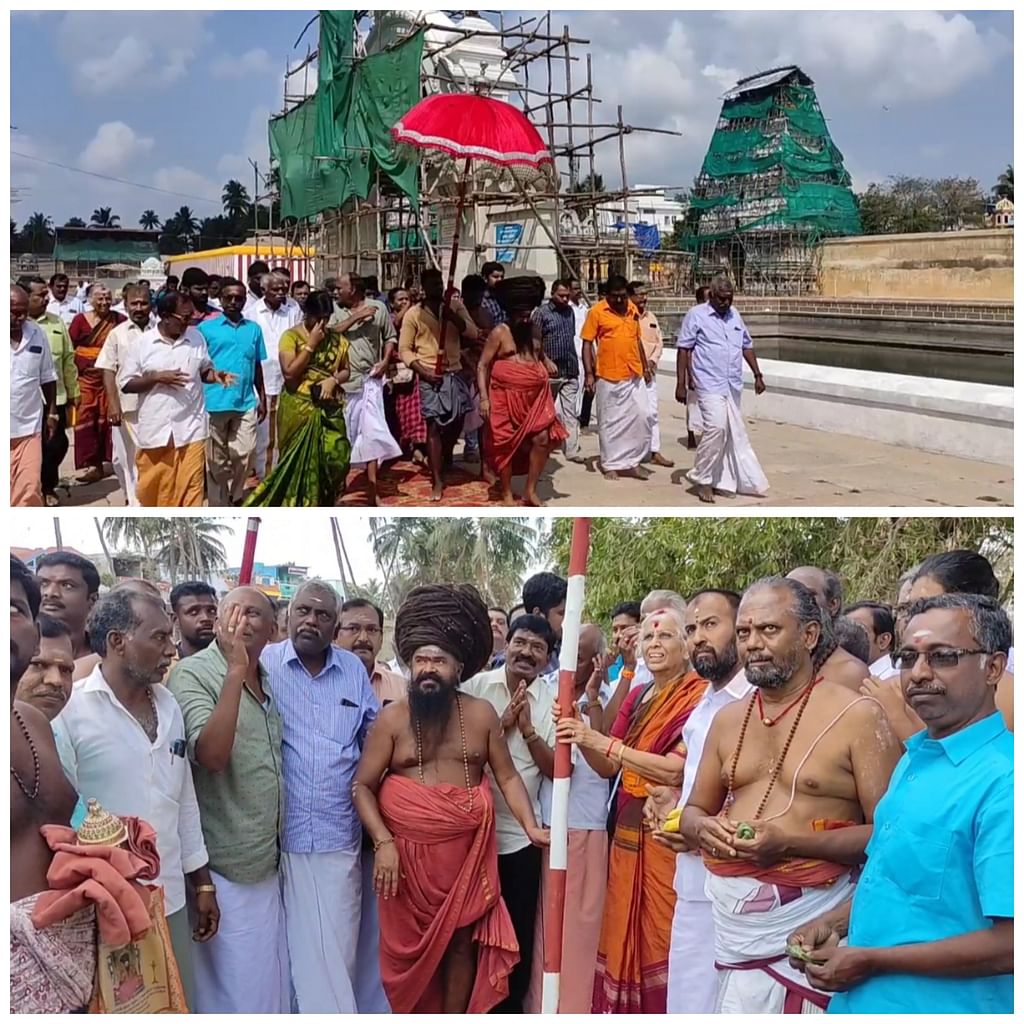 In this temple, Lord Shiva graces the devotees in the three stages of lingam murtam Sangamam.
After that, Dharmapuri Atheenam has decided to conduct Kumbabhishekam on 24th May and the work has been started and the work is going on.
In this case today Yagasala Puja for Kumbabhishekam and Pandakal Mugurtha for setting up Pandakal was held. Dharumapuram Adheenam 27th Guru Maha Sannithanam Sri Lasri Masilamani Desika Gnanasambandha Paramasarya Swamy After performing special pujas to Bandhakal near the temple flagpole, Shivacharyas came to the temple to the sound of drums. Later, special poojas were performed near the Navagraha Sannidhi by planting pandals.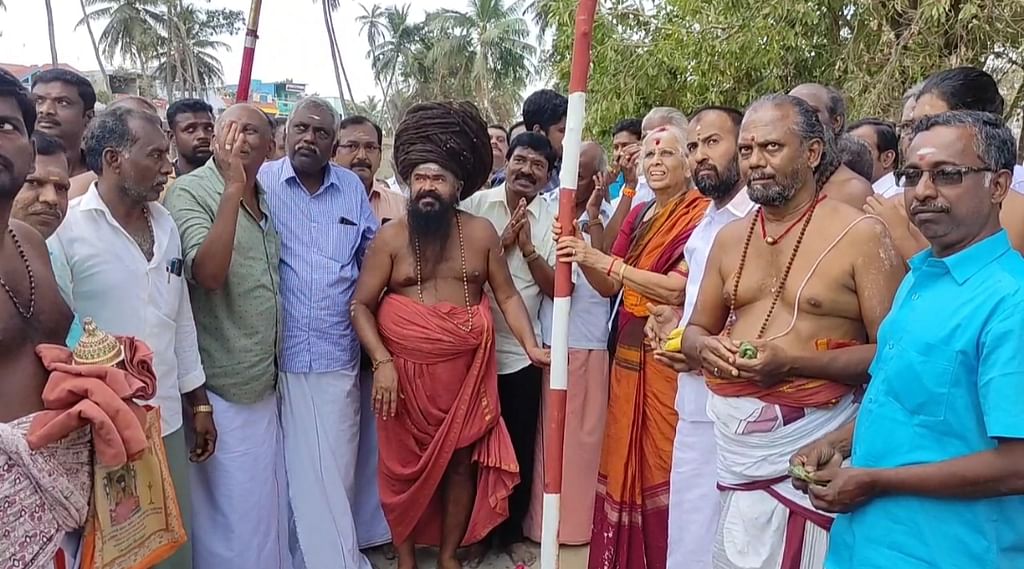 Subsequently, the foundation stone for setting up the Yagasala near the upper gate was planted in front of the Dharmapuram Atheenam. Then Dharmapuram Adheenam started the mechanical operation of painting the temple gopuram caskets.
Earlier, Dharmapuram also performed a special pooja for laying the black stone for the newly constructed black stone hall for Muthu Sathai Nathar Swami and started the work. Thirupani Upayatars Mahalakshmi Ammaiyar, Marconi, Murali, Krishnan and many other Upayataras participated in this.