Ramraj hails from Sampawar Vadakarai Theradi Street, Tenkasi District. In his complaint on 7.9.2022 at Tiruvallikeni Police Station, "I have been working as a receptionist at Whitehouse Residency on Tiruvallikeni Highway for the last 17 years. I stay at the lodge during my free time. On the night of 3.9.2022, when I was at work, at around 9 o'clock, Branjitkos (24) from West Bengal and Arbitabal (20), a young woman who accompanied him, asked for a room. When asked, they said that they had come to Chennai to look for work.
I got the documents and 2,000 rupees as an advance from them and arranged to stay in room no.102. While both of them were staying in that room only Branjitkos went out. On 5.9.2022 around 4 pm he went outside and bought something and went into the room. After that neither of them came out. In this case, on 7.9.2022, a foul smell wafted from the room where they were staying. After informing the police and breaking the door in their presence, Branjitkos was found dead in Shoba with nose bleeding. The woman was left rotting in bed.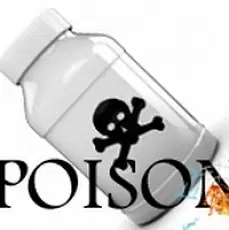 A half-used bottle of poison lay in their room. So I think both of them may have committed suicide with poison. Therefore, I request you to investigate and take action in this regard." Inspector Mohanraj has registered a case of suspicious death and is investigating.
Regarding this, the police said, "The dead body of Arbitabal is seen in a rotten state, so he must have died a few days ago. It was only after his death that Branjitkos committed suicide by poisoning. We are investigating whether these two are husband and wife or lovers. They said that they had come looking for work while staying in the lodge. We are inquiring with the relatives of the two in this regard," he said.