School Education Minister Anbil Mahes Poiyamozhi, who came to Rameswaram Ramanatha Swamy Temple, offered tithi to the ancestors in the Dhanushkodi sea on the occasion of Mahalaya Amavasya and took a darshan of the Holy Neeradi Swamy in the 22 holy shrines in Ramanathaswamy Temple.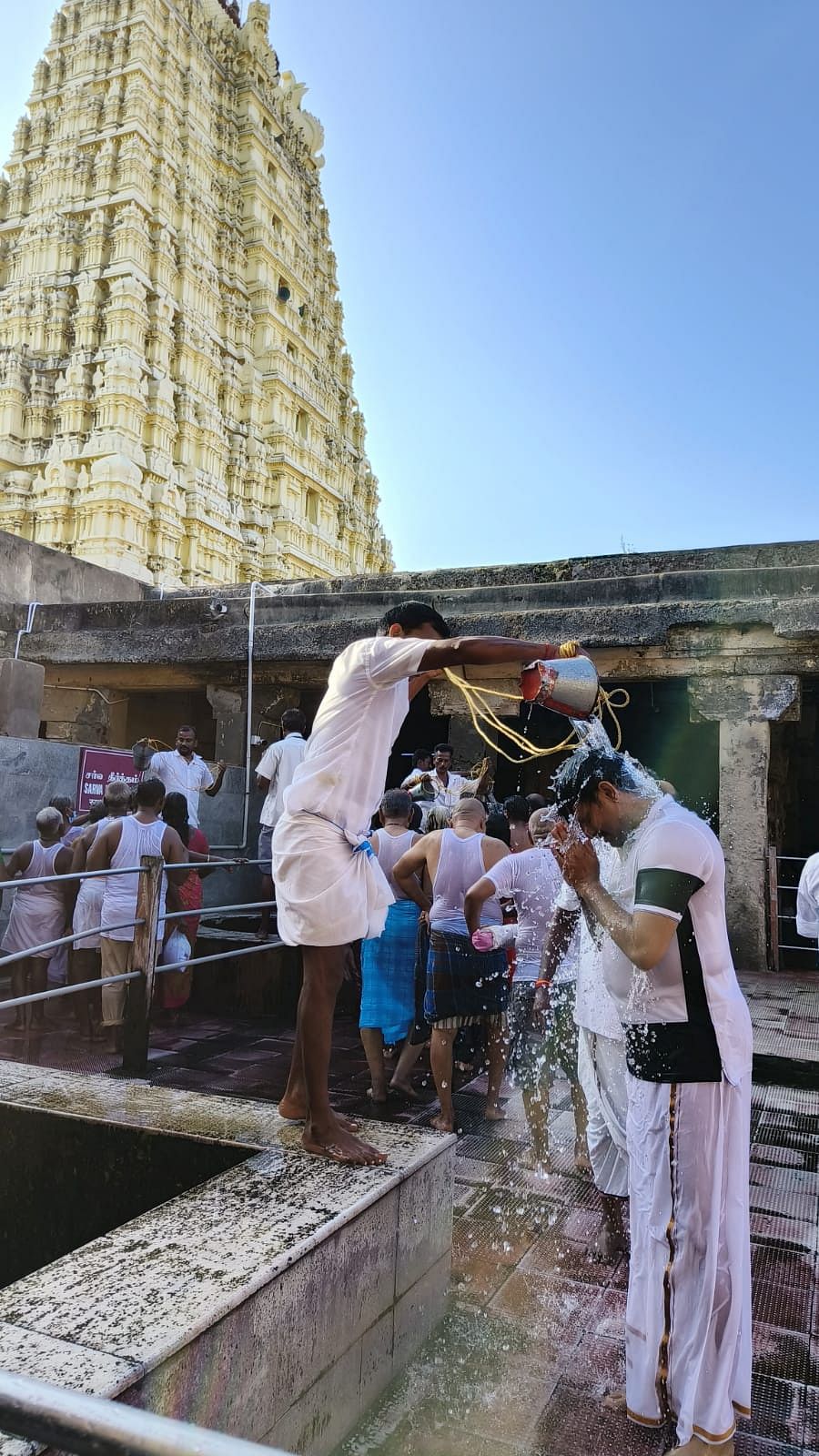 Earlier yesterday, he went to Rameswaram and visited the Meiyumpuli Panchayat Union Elementary School in Thangachimadam Panchayat and visited the educational center and examined the academic performance of the students. He then rested for the night at a private hostel in Rameswaram and after morning darshan with his family at the temple, on his way back to the hostel he visited Rameswaram Government Boys High School and made a surprise inspection. He then advised the teachers to inform the government about the basic needs of the students.
The minister asked the mediapersons who went to gather news that Anbil Mahes had come to Poiyamozhi temple to have darshan.
Later, the minister, who was ready to leave for Trichy from the hostel, gave an interview to some reporters who were waiting for a long time at the hostel gate. At that time he said, "Experts from abroad are appreciating the home search education program started in Tamil Nadu. To that extent it is seen as a model project in India.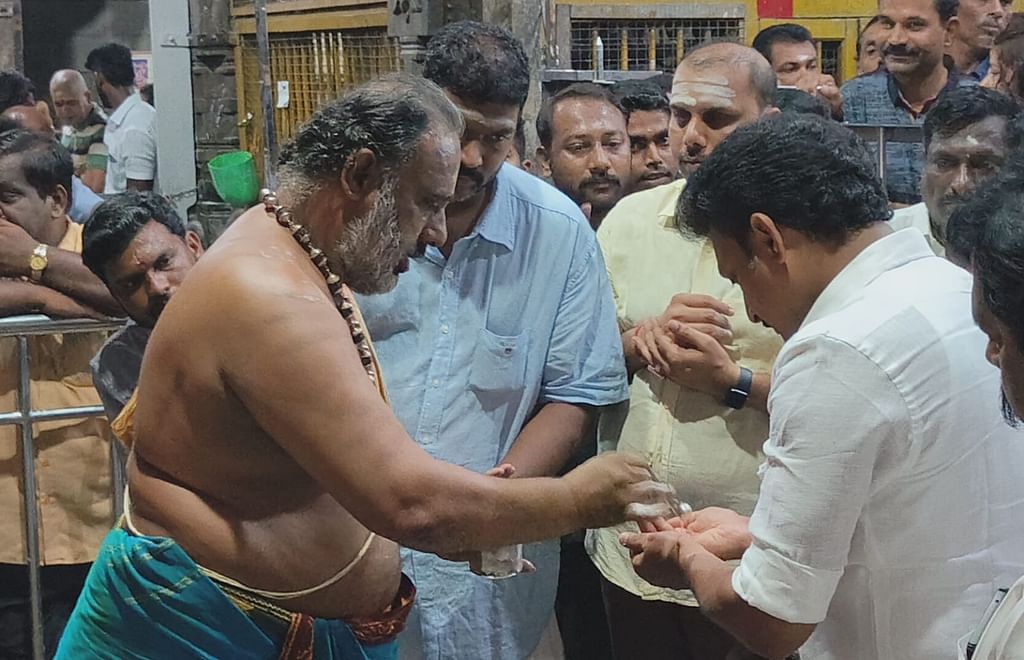 Parents from poor families cannot afford to send their children for tuition. This Home Search Program is very useful for the students so that their learning ability is not hindered. I visited Ramanathapuram to find a home and study the education program, where volunteers teach students in a soulful way.
The health department has given an explanation that the current flu will only last for three days. They are demanding that schools should be given holidays for this fever. The health department has informed that camps will be set up and treatment will be provided in the areas where the fever has been present for three days. As far as the school education department is concerned, the Chief Minister talked to the Health Minister and faced the corona period, and precautionary measures are being taken to face this flu as well," he said.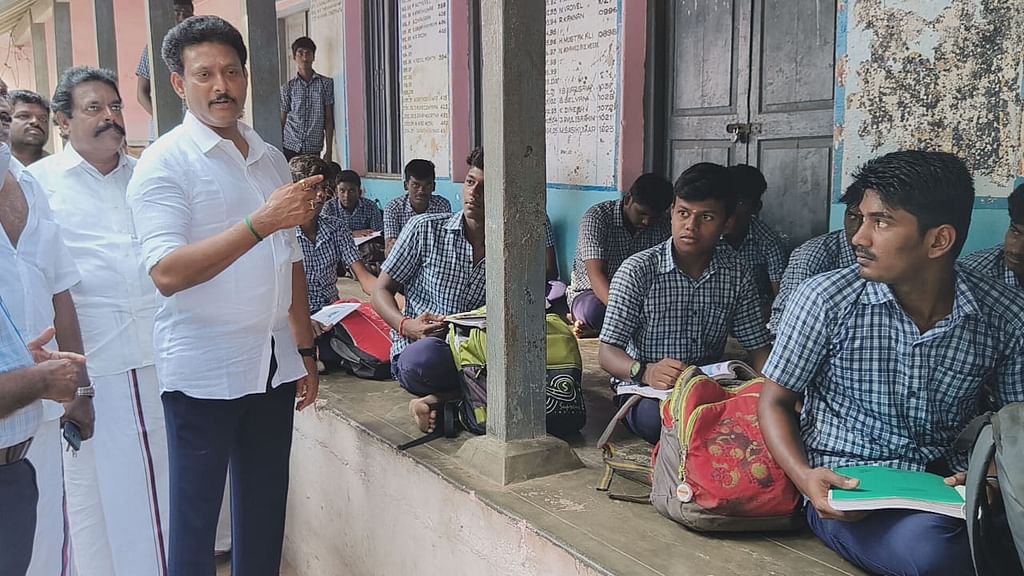 When asked by the reporters about the recent complaints of teachers sexually harassing schoolgirls, he said, "A complaint box has been placed in all schools for students to report their problems. Phone numbers are also provided for those students who are hesitant to file a complaint. They can contact that number and inform about their problems. In case of such complaints, it has been ordered to immediately investigate and take action through the respective District Principal Education Officers. It is the job of the school education department to ensure the safety of schoolgirls and we are doing it well," he said.