In Tamil Nadu, the DMK, which has been saying that it will cancel the NEET exam since the day it came to power, has passed the NEET Exemption Bill in the Legislative Assembly and sent it to the President as a step forward. Still no response. However, the trend of political conflict between DMK and BJP regarding the NEET exam has been going on. In this situation, Tamil Nadu BJP president Annamalai, who met the journalists in Chennai today, has severely criticized the DMK regarding the NEET exam.
Speaking after congratulating the tea shop owner's daughter who won the NEET exam, Annamalai said, "It is true that there was a problem in the NEET exam in the early days. The reason was that there were problems with the syllabus we had in Tamil Nadu and with the syllabus they had in the NEET exam. But after all that our syllabi have completely changed and today our kids are bravely preparing to face NEET.
But the government ruling here and the ministers who may be there are opposing NEET, so they have taken away the training system, special classes etc. from these students. Taking away all this and blindfolding the students, DMK is deliberately sending government students to the NEET exam, thereby making NEET difficult and saying that it will not be set for all of Tamil Nadu.
When in any state in India, no chief minister opposes NEET, the government here only tells the children of Tamilnadu, you can't, you can't, and those children are taking away their mental courage so that they can't achieve anything in the society. Even if DMK says they don't want NEET, there will definitely be NEET. There is no alternative to that. Even the President of the Republic, when he looks at this formally, he is definitely going to send back the bill saying that he does not need NEET," he said.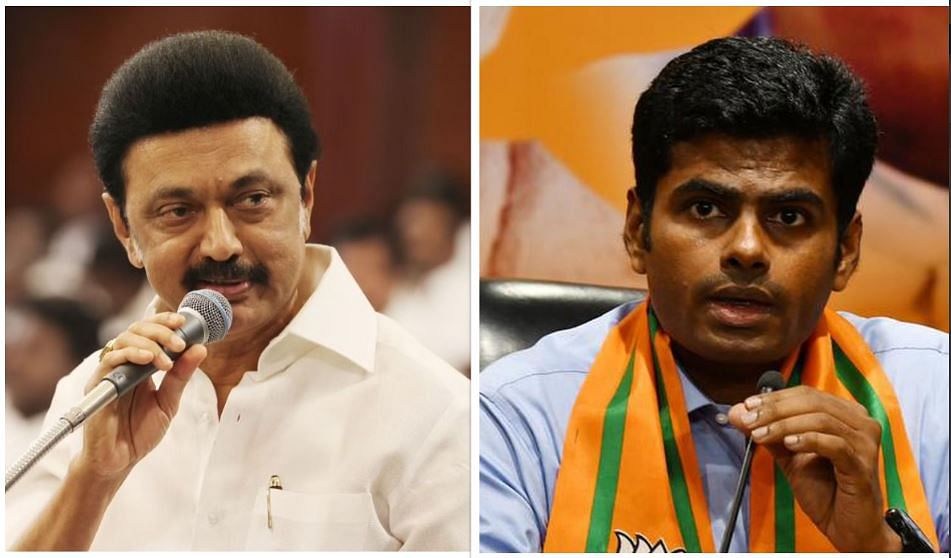 Annamalai also spoke about NEET suicide and said, "DMK is the cause of all these suicides. There is no alternative to that. I say this solemnly. A minister who is in charge of the people does not seem to inspire students with words he can speak. It is like inciting the next suicide. DMK's politics has become like this. "They are living their lives to do politics based on one death," he said.
Meanwhile, he had said that the number of NEET candidates was 33 thousand more than last year and 10 thousand passed more than last year.