In the initial investigation conducted with the person who took the video speaking against Edappadi Palaniswami, it has been revealed that he is Rajeswaran (42 years old) from Singampunari M.Vayapuripatti, Sivagangai district, and he came from Singapore and was traveling in the flight where Edappadi Palaniswami arrived in Chennai. He is still being interrogated.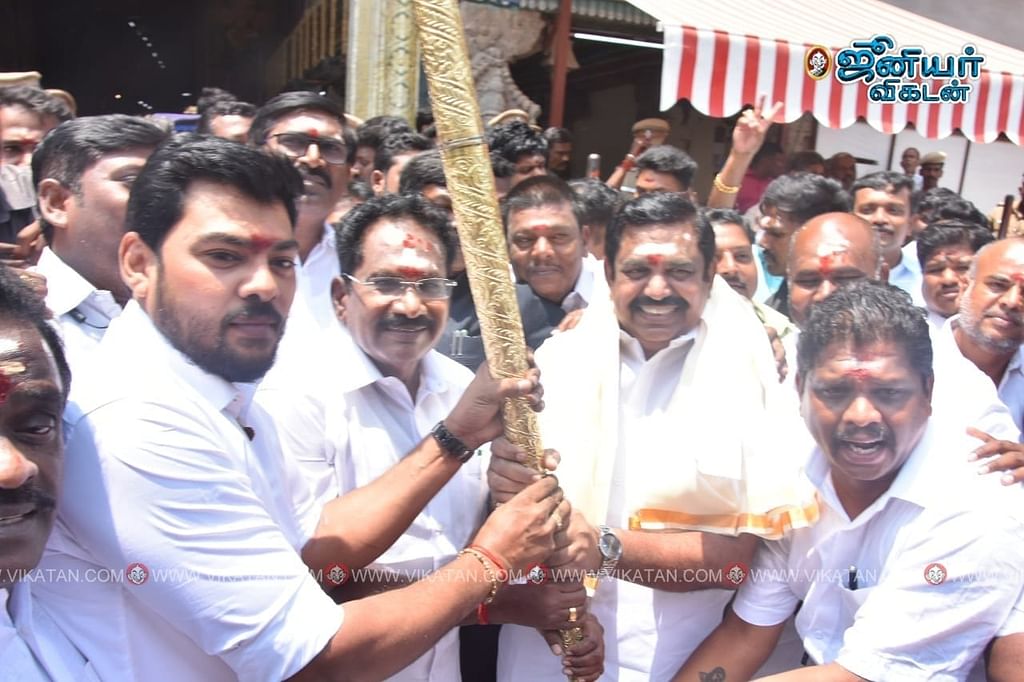 OPS supporters held a demonstration in Sivagangai and some other organizations in Tiruppathur while posters against Edappadi Palaniswami were pasted across the district saying "Don't enter Sivagangai".
At the same time, Sellur Raju, RB Udayakumar and Rajan Chellappa cheered him on his way to Madurai by welcoming him at many places. He visited the Meenakshiyamman temple and rested for some time at the 'Court Yard' hotel and left for Sivagangai district in the afternoon.