It is said that differences between Union Minister Nitin Gadkari and the BJP leadership are increasing. Nitin Gadkari, who participated in one of the programs, had said that he was considering quitting politics. In another programme, he is said to have indirectly criticized the BJP for saying that donors run political parties and that political parties listen to donors. Due to this recently Nitin Gadkari was removed from the top committee of BJP.
Maharashtra Deputy Chief Minister Devendra Fadnavis was newly inducted. Subsequently, a video was released in which Nitin Gadkari spoke. Although the video was said to have been edited, Gadkari's remarks directly criticized the BJP. Now there is a minor rift in the RSS leadership. Due to this, Nitin Gadkari has lost his status as an RSS darling.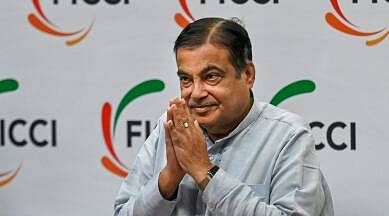 This raises the question whether Nitin Gadkari will get a seat in the next election. Narendra Modi and Amit Shah are creating new young leaders to lead the BJP for the next 20 years. Due to this, the news broke that Gadkari is going to leave the BJP and join the Congress party.
Nitin Gadkari, who had commented on this while attending a meeting of industrialists in Nagpur, said, "When I was a student leader in the BJP, Congress leader Srikanth asked me to join the Congress party. He said I was good, but in the wrong party. But I will die even if I fall into the well and die. But I have said that I will not join the Congress party. I said I don't like Congress policy. Everyone should make good friends while doing business," he said.
It is noteworthy that Nitin Gadkari has not yet commented on his removal from the BJP high-level.