The 100-day celebration of Vikram starrer Kamal Haasan was held at Coimbatore KG Theatre. Kamal Haasan said, "When I acted in Kalathoor Kannamma, everywhere I went, people would ask me, 'You are that child'. It was happy. When he becomes a little big boy, he doesn't even look back.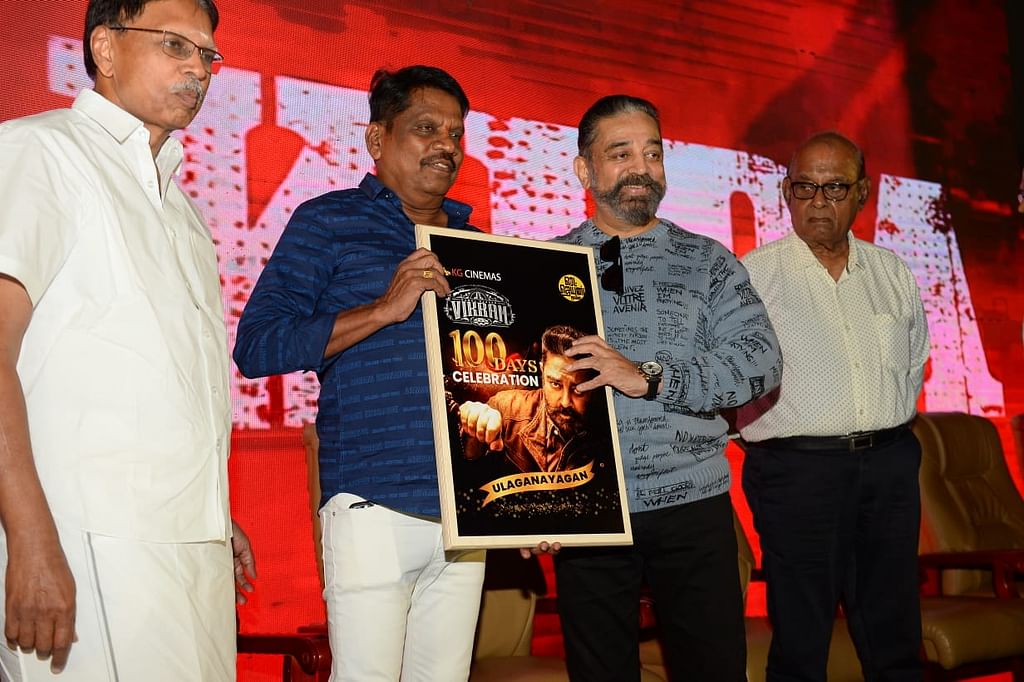 I would go and stand near the poster and see if they could compare me and the poster. Many directors, producers, distributors and theater owners are showering me with love from fans today.
Everyone on stage is my family. All of them are responsible for the success of Vikram Cinema. The art industry continues to evolve into different forms. Cinema is like Tamil Nadu, which makes Vandar live.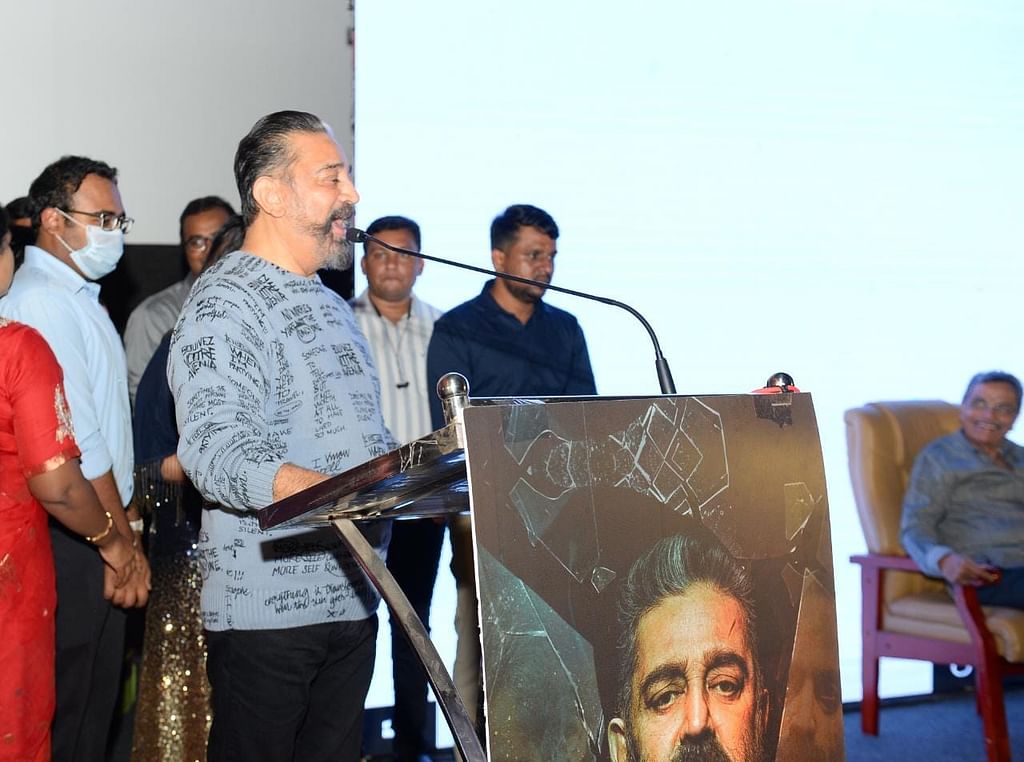 My sister and brother are all well educated. I don't do all that. I have studied good artists. Don't miss out on good movies. Don't give up on directors who take it brilliantly.
Congratulations to the actors who are doing well. If you wish, it will rain gold in our house. If you go out and say, 'Ivan is acting well', my salary will double. Not just me. Congratulations to all the actors and artists who are doing well.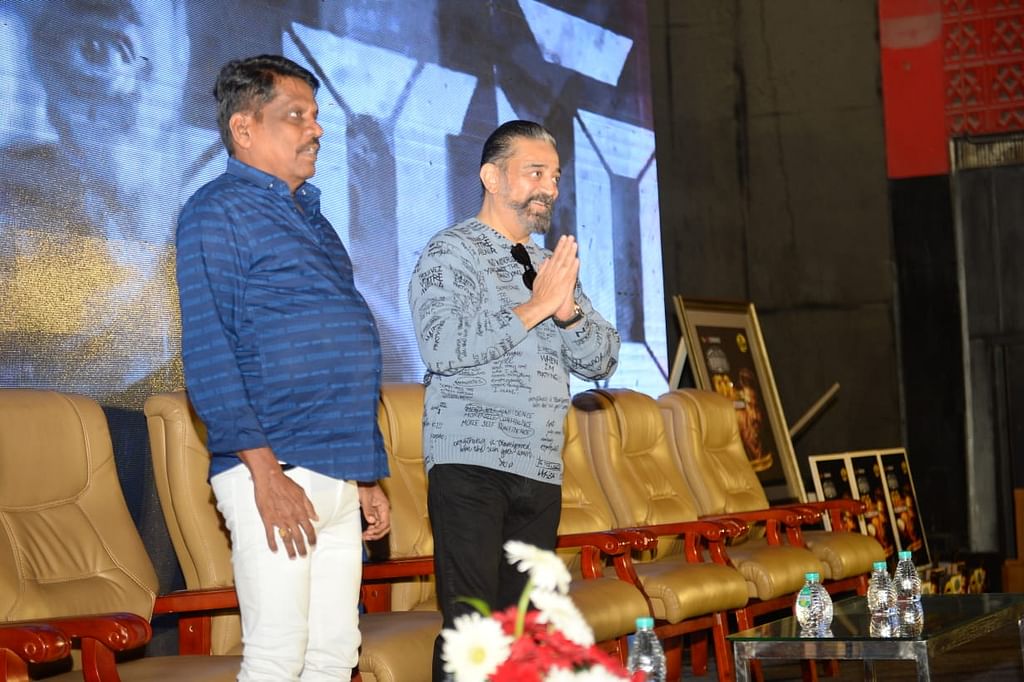 Cinema will be even better. North India fears that all attention has turned to the south. We must be more careful. I got covid while shooting the climax of Vikram in Coimbatore.
So we shifted the shoot to Chennai at the last moment. Rajkamal's company is producing its 53rd film. I want to make the 100th film in a short period of time," he said. Earlier, Tirupur Sakthi Subramaniam, President of the Theater Owners Association said, "It has been 15 years since the 100th day of a film was celebrated in Coimbatore.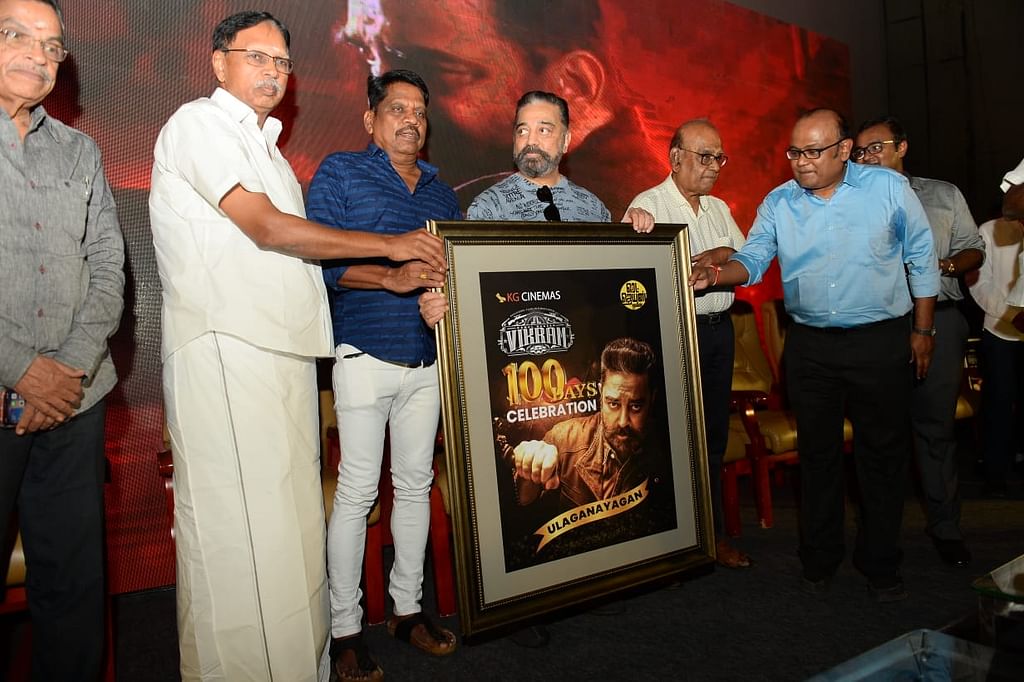 Vikram has taken the record breaking collection in the century of cinema history. Although Kamal is in politics, cinema is his lifeblood. 'No matter how much technology comes, theaters will never die.' Kamal said. 100 to 200 percent fit for the word "world hero." said.