The incident has caused a shock when parents have complained to the police that the child was operated on genitals instead of tongue at the Madurai government hospital.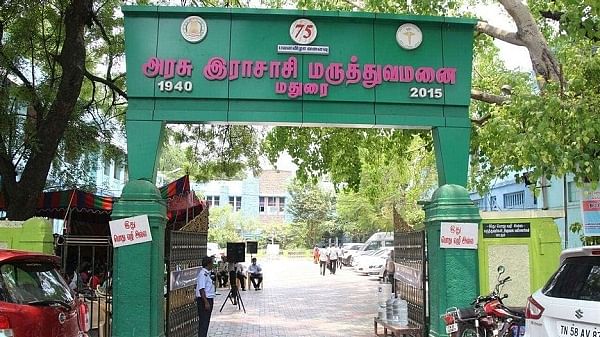 A boy was born to Ajith Kumar and Karthika from KK Nagar Colony Ameerpalayam near Chatur in Virudhunagar District on October 30 last year at Chatur Government Hospital.
The baby was immediately sent to Madurai Government Rajaji Hospital for treatment as his tongue was not developing properly. At that time, the tongue was operated and they told me to do another operation next year.
In this situation, a complaint has arisen that the child was operated on the genitals instead of the tongue when he was admitted to Madurai Government Rajaji Hospital for another operation.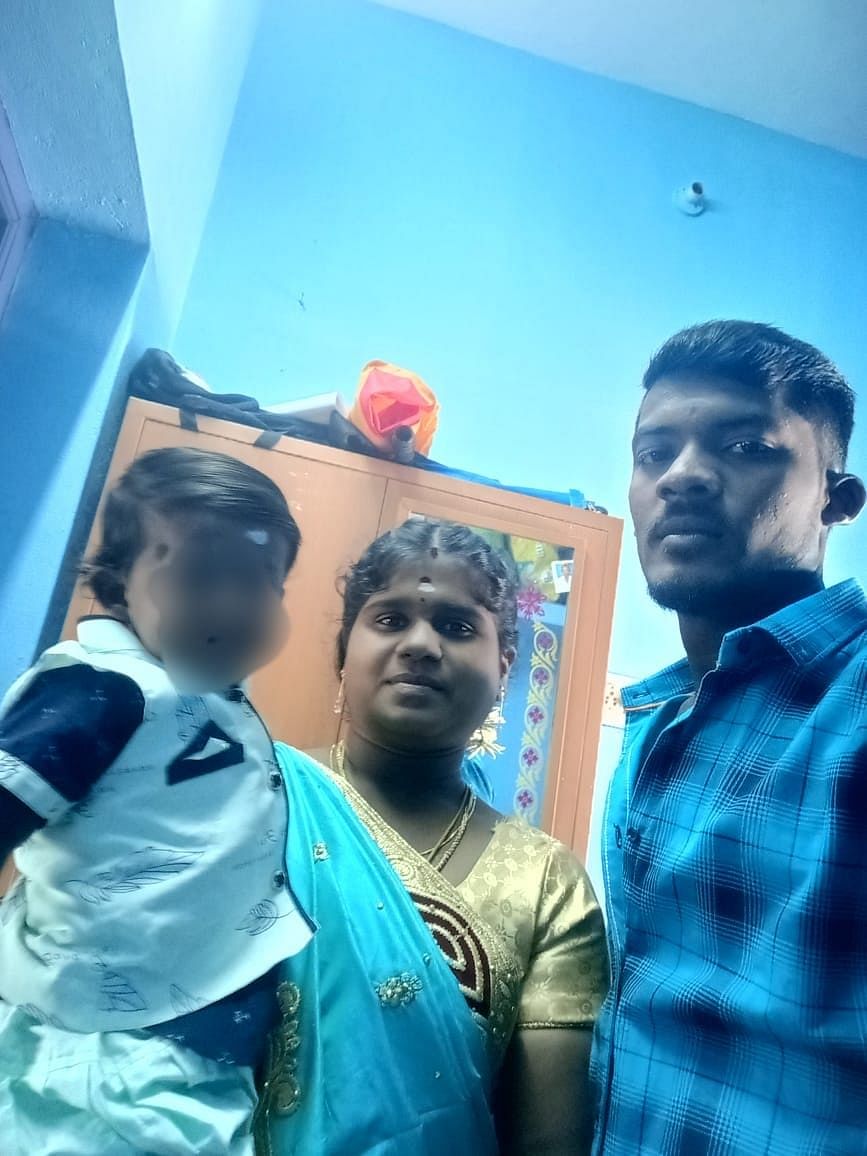 The child's father, Ajith Kumar, has lodged a complaint with the police. In the complaint, "My child was taken to the operation theater for tongue surgery. When the baby was brought after the operation, the operation was done on the genitals instead of the tongue. We immediately asked the doctors about this. The child was immediately taken back to the operation theater and operated on the tongue.
When asked why they did this, the doctors did not give a proper answer. Doctors are responsible if anything happens to my child. Action should be taken against them," he complained.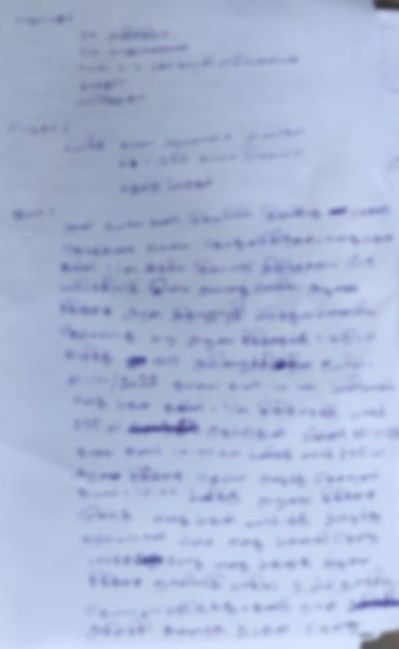 As soon as this issue created a sensation, hospital dean Rathinavel and head of surgery department Meenakshi Sundaram issued a statement that 'nothing went wrong'.
In it, "The child was breathing with a cyst in his mouth 4 days after his birth, so we removed it by operation. We did it because we wanted to do another operation after a year. Then the child was found to have kidney problem. A minor operation was done on the genitals along with the same operation as it could affect the baby later. This was not immediately reported to the parents as they were in the operation theatre. We did good for the welfare of the child. They have misunderstood it."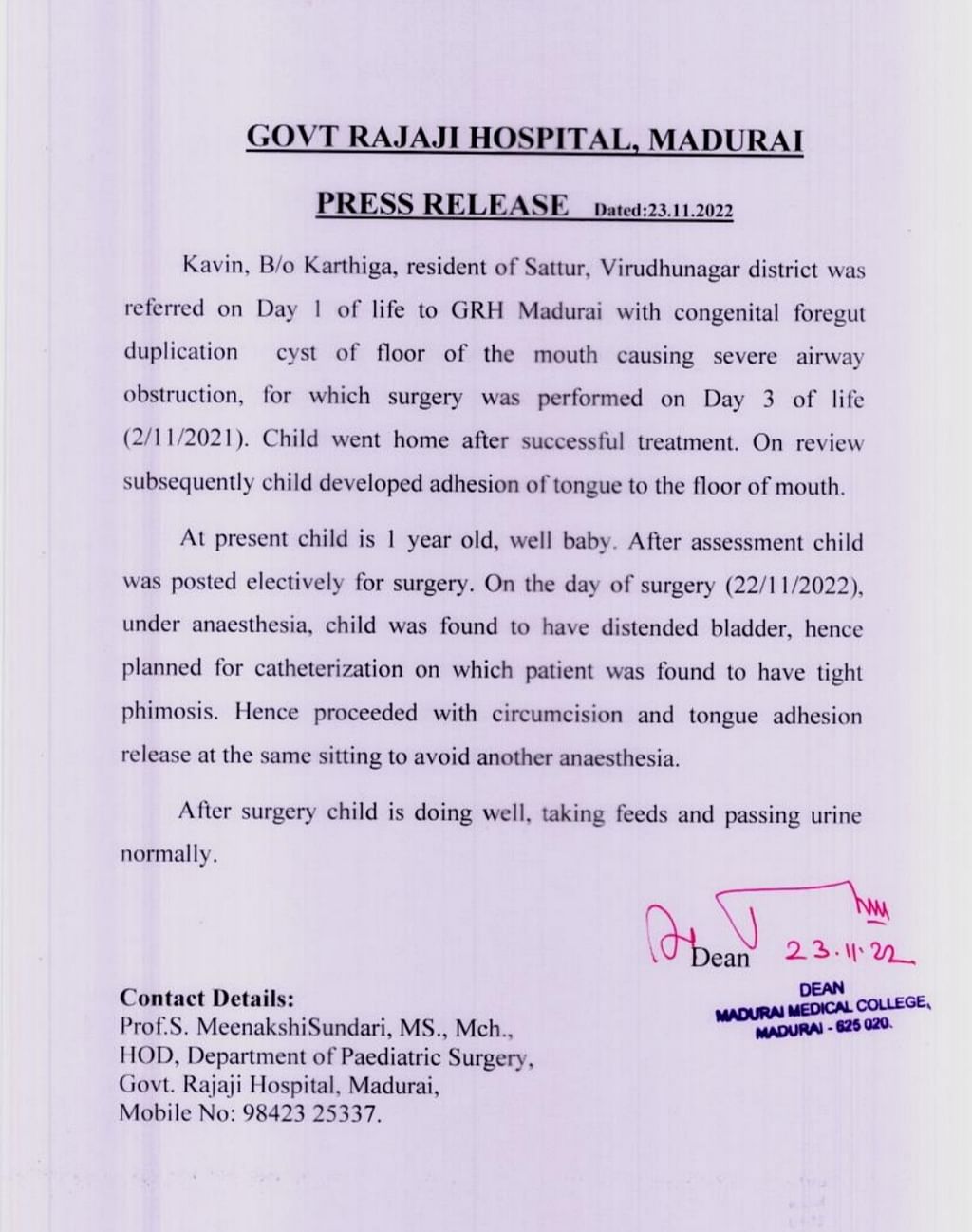 In general, the practice of medicine is to inform the guardian of the person concerned, whether it is a treatment or an operation. But the hospital management's explanation of not doing so raises several questions.
While the recent incident of sportsperson Priya's death due to wrong treatment in Chennai has caused a shock, the complaint against the Madurai Government Hospital is even more shocking.
The Minister of Health has been informed about this. It has been reported that the Madurai District Child Welfare Committee is also investigating.