Member of Parliament CV Shanmugam participated in the inauguration ceremony of a foundation held at a private wedding hall in Villupuram yesterday. Speaking to the media following this, he said, "Tamil Nadu has become a drug hotbed since this DMK government led by Stalin took charge. Drugs are everywhere. Tasmark is working 24 hours. Ganja is available in all areas. Online gambling is killing the lives of the youth. Online gambling should be stopped. All the parties and all the public demanded that.
Now it seems that this government has planned to not pass this law by not listening to it, by delaying it, passing a law half-heartedly, without fully listening to the suggestions of the opposition parties. Arivekkadu himself passes a law and sends it to the governor, who delays it and sends it back. Something… this government and the governor seem to be working on a secret deal between themselves. Send as you send… I do as I delay..! Meaning, 'Strike as you strike. They are doing a drama saying 'I am crying like I am crying'.
On one side, the Chief Minister of Tamil Nadu pretends to oppose the Governor, and on the other side, he and his son sit and eat together with the Governor. Today he is acting as a chief minister who is not close to getting a law approved by the governor. He is not qualified to maintain law and order.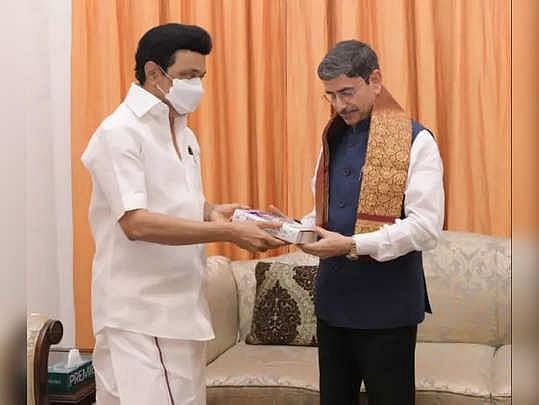 A Chief Minister who cannot save the laborers who have come to Tamil Nadu from different states to work, is making an allegation of 'conspiracy to dissolve the government' to cover it up," Kattamaga said.