Prime Minister Modi unveiled a 28 feet tall statue of Netaji Subhash Chandra Bose near India Gate in Delhi this evening. Similarly, a renaming ceremony was held for the renovated Rajpath Road as `Kardavya Patha'. West Bengal Chief Minister Mamata Banerjee has said that she did not participate in these programs as the invitation to attend was not formal.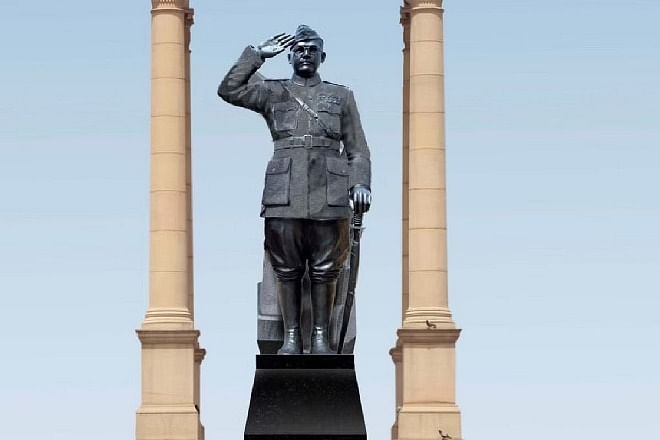 Speaking to reporters after garlanding Netaji's statue in Kolkata, he said, "I received a letter yesterday from the Deputy Secretary regarding today's event. The letter stated that the Prime Minister would inaugurate Netaji's statue at 7 pm and you should be there at 6 pm. I mean, I was referred to as their servant. I am not their servant.
How can a Deputy Secretary write a letter to the Chief Minister? Why? Has the culture minister grown up? So, instead of going to the program because I was disrespected, I paid my respects by garlanding the Netaji statue here this afternoon.