Although there is no official information about who will contest the election for the post of Congress president, the names of Shashi Tharoor and Rajasthan Chief Minister Ashok Khelat are doing the rounds. And Ashok Khelat, who has been calling for Rahul Gandhi to be reinstated as the Congress president since the start of the talks, said on Wednesday, "The party members thought they wanted me for the post of Congress president, and I will not say no."
In this situation, Ashok Khelat has said that he will file his nomination for the post of Congress president.
Speaking about this yesterday, Ashok Khelat said, "I will file my nomination. After that there will be jobs for that. Elections may also be held later. But, all this depends on the future. I don't want to comment on anyone in particular here. Also, let's see what the situation is developing in Rajasthan, what is the decision of the Congress leadership and what the Rajasthan MLAs are thinking," he said.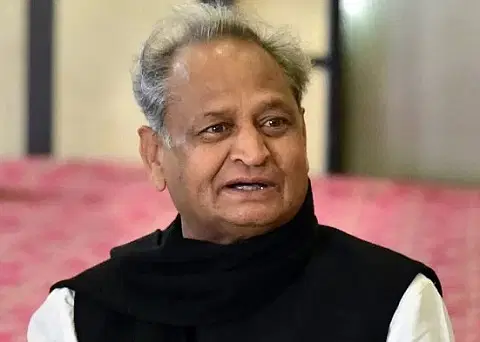 Filing of nominations for Congress elections will be held from 24th to 30th. Further consideration of nominations and withdrawal of nominations will be held on October 1 and 8. The Congress leadership said that in case of filing more than one nomination, the polling will be held on October 17 and the counting of votes on the 19th.