Islamabad: Former Pakistan Prime Minister Imran Khan was produced in Islamabad court today.
Earlier yesterday, he was arrested by paramilitary forces known as Rangers.
Following this incident riots broke out in Islamabad. Following this, 144 Prohibitory Order was issued there. However, violence broke out in many parts of the country. As a result, more than 1000 people were arrested.
In this situation, Imran Khan was produced in the Islamabad court today. The media reported that the authorities are going to put a request to the judge to detain Imran Khan for 14 days and it is expected that the judges will accept the request of the authorities.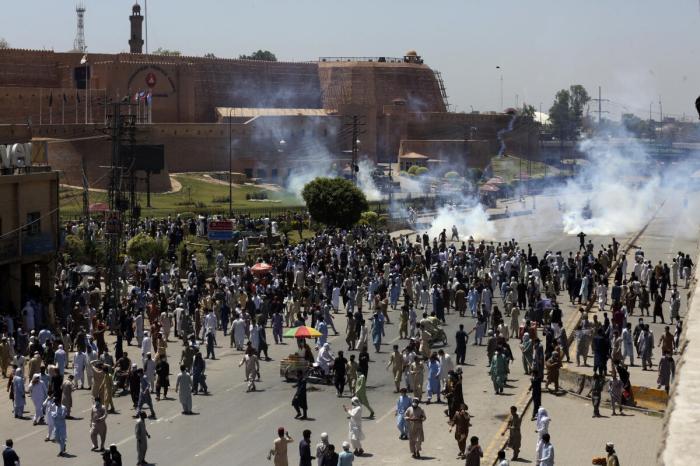 Imran Khan was sworn in as the Prime Minister of Pakistan in August 2018. A major party left the coalition led by him and joined the opposition. This led to a no-confidence motion against Imran Khan in Parliament. Following this, he resigned from the post of Prime Minister in April 2022. Shebaz Sharif took over as Prime Minister.
After the loss of office, various cases of corruption, fraud and death threats were registered against Imran Khan. According to the Pakistan Police Department, there are more than 100 cases against him and he is currently arrested in the Qadir Foundation case. It has been alleged that a corruption of Rs 5,000 crore has been carried out by the Qadir Trust, owned by Imran Khan and his wife.
In this case, the Anti-Corruption Commission issued an order to arrest Imran Khan on May 1 and it has been reported that the arrest has been carried out following this.