In Rajasthan, the women who lost their husbands in the Pulwama attack have been protesting since February 28 for some demands. They also started an indefinite hunger strike five days ago.
The women had been protesting outside Sachin Pilot's house since last Monday (6-3-23). "On a compassionate basis, the rules should be changed so that our children and relatives can get government jobs. Roads should be provided in our villages.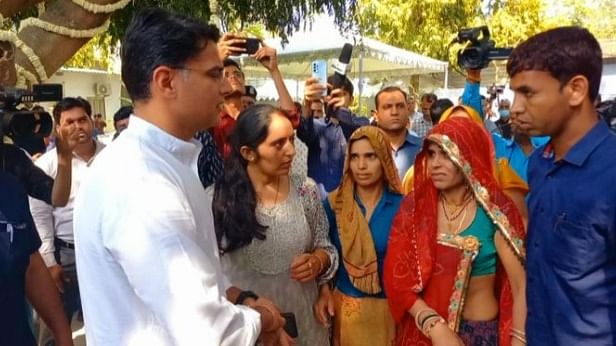 They are protesting with the demand that "statues should be erected in our villages in honor of the soldiers who died in the Pulwama attack". They also insisted that the state government should give a written guarantee that their demands would be fulfilled. They sent
Meanwhile, Rajasthan BJP leader Kirodi Lal Meena was injured in a clash with the police on his way to meet the wife of an army soldier killed in the Pulwama attack. Members of another party are protesting in Jaipur. As they marched towards Rajasthan Chief Minister Ashok Khelat's residence, violence broke out in the protest.
In this situation, Girodi Lal Meena said on his Twitter page, "I went to see Samod Balaji with my party supporters. But the police stopped me and harassed me. This is how Ashok Khelat's government behaves towards a representative of the people. Is it such a big crime to stand with the heroines of the country?"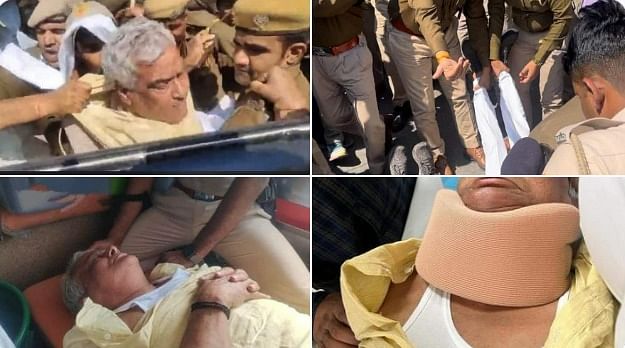 He also said in the post that he was hospitalized due to torture by the Rajasthan Police. He also posted, "Due to an old brain injury, I have to stay here for now. To honor the heroines, I request you to visit the state BJP office at 11 am on March 11."