Gaza: 10 people, including a girl, were killed in an Israeli attack on Palestine. Due to this there is a tense situation.
Taisir al-Jabari, the commander of Palestine's al-Quds Brigades, was staying in an apartment in central Gaza. In this situation, 10 people including Taisir al-Jabari were killed in an attack carried out by the Israeli army targeting him. 55 people were injured.
The sad news is that a girl named Ala Kutum and her father were killed in this Israeli attack while they were shopping nearby.
Speaking about this, the girl's family said, "The girl's mother is in great distress. She has lost her child and husband at the same time. We are in shock. What did that innocent 5-year-old girl do to get killed like this?" They questioned that.
A person who witnessed the attack said, "We came after having lunch. Children were playing on the roads. We were scared when we heard the sound of attack. We ran to escape from there," he said.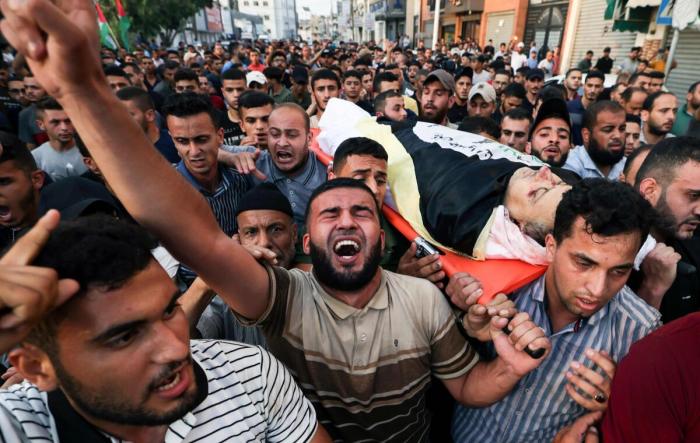 Last March, clashes broke out between Palestinians and Israeli security forces at the Al-Aqsa Mosque in Jerusalem. In this, a boy was killed while many others were injured in the firing by Israeli soldiers.