New Delhi: A huge black shirt rally was held today in Delhi on behalf of the Congress party to protest against the issues of inflation, unemployment, price rise and GST. Rahul Gandhi, Priyanka Gandhi and many Congress MPs who participated in this rally were also arrested.
In this regard, the Congress Party has issued a tweet on its official Twitter account. Manish Tiwari MP said, "We marched to the President's House. Then we were stopped and arrested near Vijay Chowk. We are being taken to the Kingsway camp. Our protest will continue."
Black Shirt Rally: Sonia Gandhi, Rahul Gandhi, Priyanka Gandhi, Congress MPs all participated in the protest wearing black clothes today. The Congress had decided to divide into two groups and participate in this protest against unemployment and rising prices in the country.
Members of the Congress Working Committee and senior leaders had planned a protest to besiege the Prime Minister's residence and a rally towards the Lok Sabha, Rajya Sabha members and the President's House.
Accordingly, MPs including Rahul Gandhi who marched towards the President's House were arrested.
Earlier, anticipating the Congress agitation, the Delhi administration had even banned large crowds in the city. Congress also refused permission to hold a protest. Arrests have been made on the basis of this.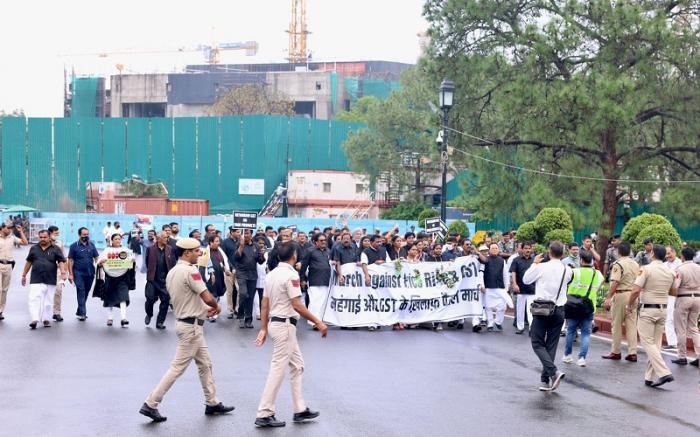 Earlier, Rahul Gandhi, who met the media this morning, said, "We are not allowed to speak in Parliament. They are arresting us in the middle of the road. This government is only interested in protecting the welfare of 4, 5 people.
We have built and built every brick for the past 70 years. But, in five years, they destroyed everything. The only policy of this government is to ignore people's problems. India is witnessing the death of democracy.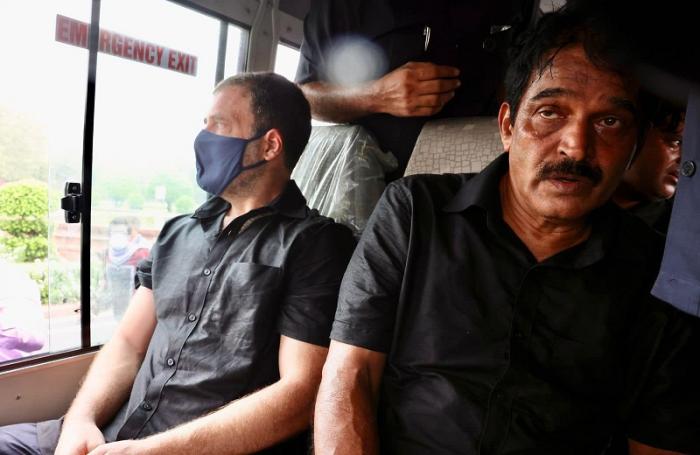 Anyone who raises their voice against the government is brutally attacked. They are imprisoned. There is no opportunity to raise people's issues in Parliament. There is no democracy in India. "There are 4 people here and they are running a dictatorship," he said.