Karur: The Collector's office officer and Regional Development Officer interrogated her on the complaint lodged by the female panchayat councilor in the police that she was being discriminated against by caste.
Nanyur Panchayat Council, Karur Panchayat Union, Karur District has a total of 10 members including Chairman, Vice Chairman and 8 ward members. Panchayat council president M. Sudha belongs to the list. Sudha lodged a complaint with the Wangal police yesterday (September 22). In it, 9th ward member Nalluswamy (ADMK) interfered with his duties as the president of the panchayat council, causing emotional distress and caste-based discrimination. Secretary Nalini does not cooperate in office work.
Moreover, Nalini's husband Murthy has been coming to the Panchayat Council office unnecessarily claiming to be a computer operator and asking for salary, and she has said that action should be taken against the concerned backward class people.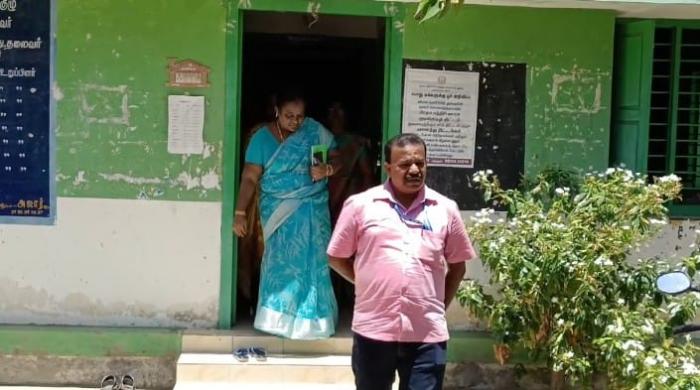 Following this, District Collector D. Prabhu Shankar conducted an inquiry with Panchayat Council Chairman Sudha yesterday. Following this, officials including Rural Development Officer (Inspection) Leela Kumar and Karur District Development Officer (Village Panchayat) Vijayalakshmi conducted an in-person inquiry with President Sudha at the Nannyur Panchayat Council office today.
Subsequently Sudha was taken to the Wangal Police Station and Vijayalakshmi interrogated him in the presence of Inspector Udayakumar. Officials said they are investigating the complaint and will know the veracity of the complaint only after the investigation is completed.