London: Queen Elizabeth II's Kohinoor diamond-encrusted tiara is expected to go to who next.
Britain's longest-reigning Queen Elizabeth II has died of natural causes at the age of 96. After Elizabeth's death, Charles is to be officially declared King of the country today. While it is clear who will be the next king, the question is who will go next to Queen Elizabeth's precious Kohinoor diamond-encrusted crown.
Instead, everyone is pointing to Charles' second wife, Camilla Parker Bowles, as the next king. As per the history of Buckingham Palace, the Kohinoor diamond encrusted tiara has mostly been worn by queens. The crown will then pass to the King's second wife, Camilla Parker Bowles.
Camilla Parker was the second wife of King Charles of New England. Charles' first wife, Princess Diana, died in 1997 in Paris, France, in a car accident at the age of 36. Charles and Camilla are said to have been in love while Diana was alive. It was this love affair that led to Diana's separation. When Diana got divorced in 1996, she blamed Camilla for her divorce. After this, Charles married Camilla in 2005. Meanwhile, Camilla, who will act as the new Queen of England after Queen Elizabeth's death, is set to wear a Kohinoor diamond-encrusted crown.
Kohinoor Diamond: Centuries ago, the largest diamond was mined from Andhra state mines. They named it Kohinoor. Kohinoor is currently the largest diamond in the world (105 carats). It is said to be worth 200 million dollars. The Kohinoor diamond is considered to be the most expensive diamond ever discovered in the world. It was invented in the 14th century.
Used as one eye of the deity in a Hindu temple at Warangal, present-day Telangana. It is said that Malik Kafur (Alauddin Khilji's general) looted it and after it was sent to several rulers of the Mughal Empire, the Sikh Maharaja Ranjit Singh kept it in Lahore. It is said that the diamond was presented to Queen Victoria in 1849 during the reign of Maharaja Ranjit Singh's son Dilip Singh.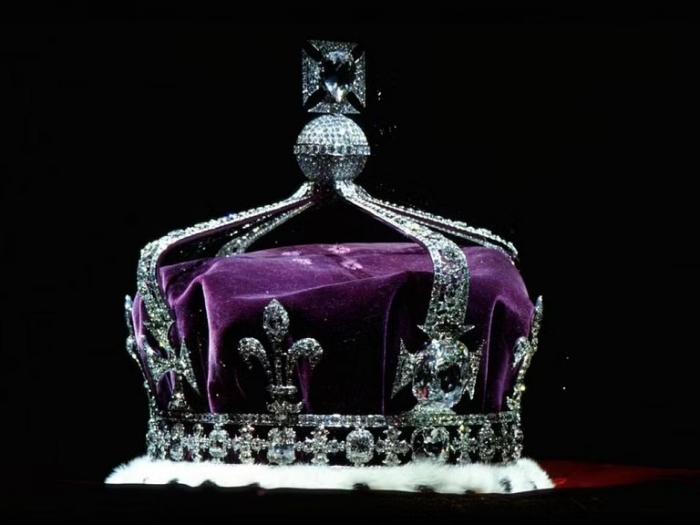 Now that diamond is embedded in the Queen's crown. The crown is put on public display once a year. Many parties insisted that the Kohinoor diamond, considered India's treasure, should be returned from England. But in 2013, the British government categorically said that the Kohinoor diamond cannot be handed back.
However, it is certain that the Kohinoor diamond will adorn Kamila's crown as there is a continuous demand from the Indian side to recover this precious diamond.