As the Mettur dam reaches its full capacity, the water coming into the dam is being completely discharged. Due to this there has been a huge flood in Kollidam river. In Mayiladuthurai district, the excess water coming through the Kollidam river is stored and flows into the sea near the fishing port of Palayaru without any way to use it. Due to this flood, around 50 hectares of agricultural lands were completely submerged in water in the basin villages like Vellamanal, Mutalaimeduthittu and Nathalpadukai. Residents of the area have been evacuated from the village with their belongings and livestock and have been sheltered in camps set up on the banks of the Kollidam River as the water engulfed the residences.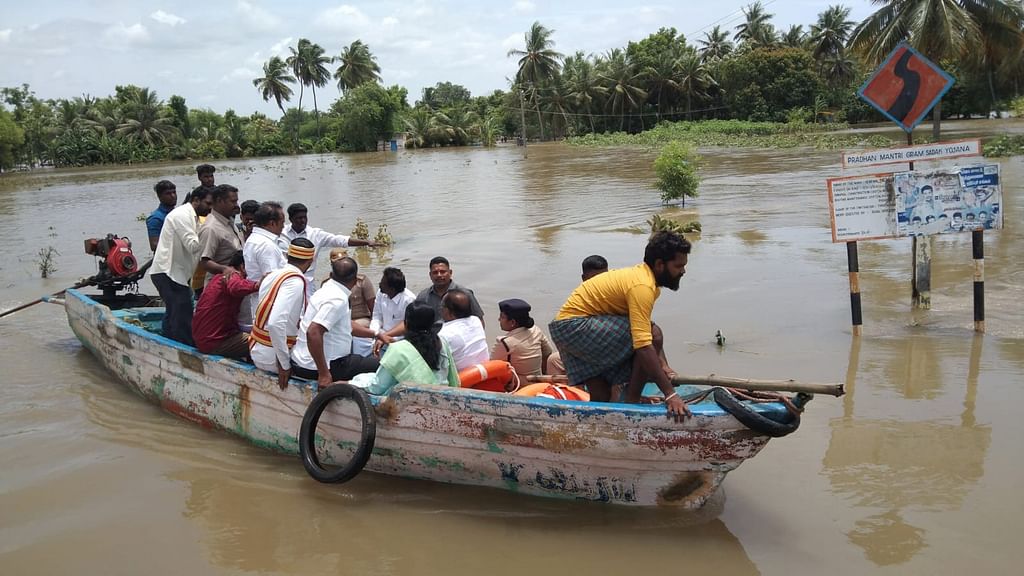 Today (08.08.2022) for the fourth day, the water in the Kollidam river is gradually decreasing and 1 lakh 59 thousand cubic feet of water is coming. However, as all the roads leading to the basin villages have been cut off, the people are unable to reach their residences. In this situation, Law, Judiciary, Prisons and Anti-corruption Law Minister Raghupathi, Labor Welfare and Skill Development Minister Ganesan visited and inspected Kattur village, which is prone to flooding from the Kollid River. Subsequently, they visited and inspected the embankment repair work being carried out by the public works department in the area where the breach occurred in 2018 in Alakudi village. Then they visited the village in person. Ministers went by boat to Nathalpadugai village which is surrounded by water and asked the people about the situation and asked the authorities about precautionary measures and security.
Later, while talking to the media, the Ministers said, "More than 2 lakh cubic feet of water has been released in the Kollidam river due to the excessive release of excess water from Mettur and continuous rains in the catchment areas. This has affected the coastal areas of Kollidam river. Therefore, measures will be taken to prevent such damage in the future.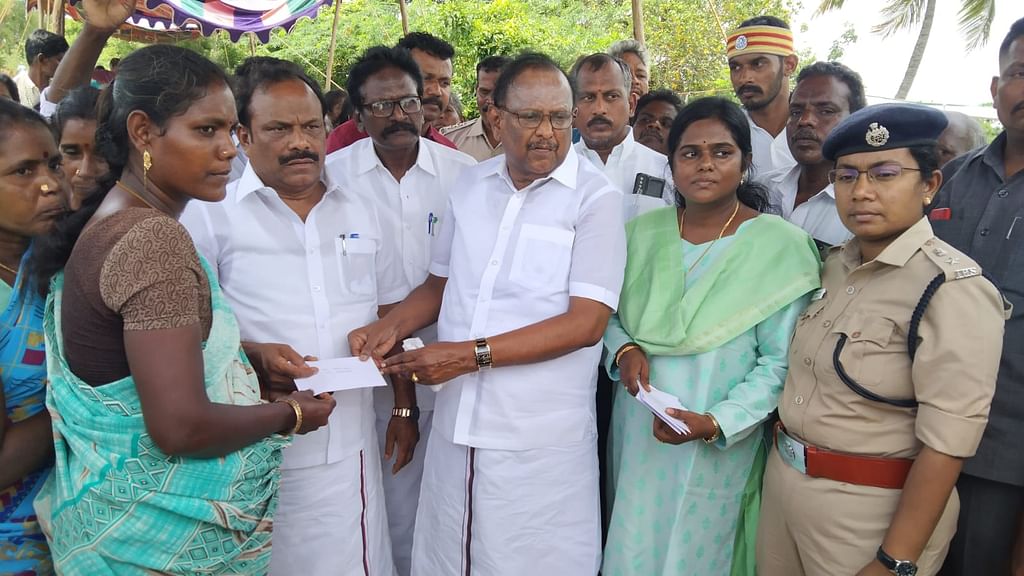 Also, the Chief Minister has ordered to provide alternative places to the people inside the river and to set up a permanent storm protection center in the respective area. Action will be taken accordingly. They assured that a complete survey will be conducted regarding the crops affected by the water inundation and appropriate relief will be provided."