Due to the heavy rains in the Cauvery catchment areas, the water inflow to Mettur Dam is increasing. Considering the safety of the dam, two lakh 10 thousand cubic feet of excess water has been released into the Kollidam River through the sluice since the day before yesterday. This water flows through the Kollidam River near Sirkazhi in Mayiladuthurai District and enters the Palayaru Sea. Due to this, the water is salty in the coastal villages of Kollid. The water surrounded the villages of Nathalpadugai, Thithupadugai and Mutalaimeduthittu near Kollidam. Also, crops such as cotton, tomato, beetroot, chili, and flower plants such as mulberry, jasmine, cockaratan, and sentu flower, which were cultivated in the coastal villages, were damaged by the floodwaters.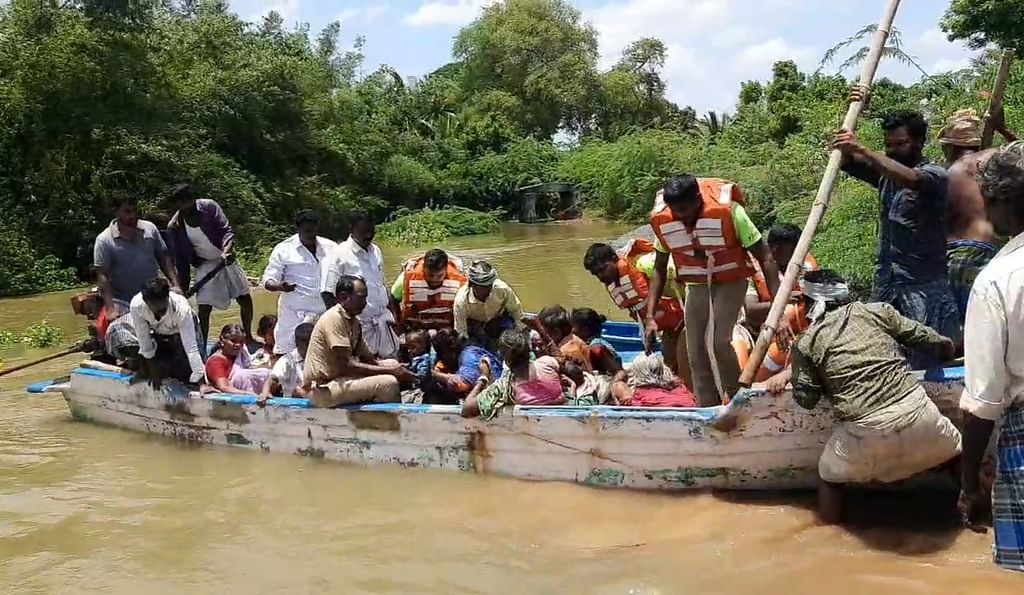 Due to the continuous increase in the water in the river, on the instructions of the authorities, the people of the villages of Moolaimeduthittu and Nathal Padugai have been evacuated from the villages along with bundles, knotted goats, cows and other domestic animals and have been kept in safe places. They are being given the food they need.
As a precautionary measure, electricity has been cut off in the flooded areas. Public works engineers, officers and staff are continuously monitoring the shore round the clock and disaster recovery teams are on standby.