Then he said, "Me and Sasikala met near Orathanadu by chance. I will inform you when we meet politically. O. Panneerselvam's idea is that everyone should work together in ADMK. That is my opinion too, everyone should come together including Sasikala and DTV Dinakaran.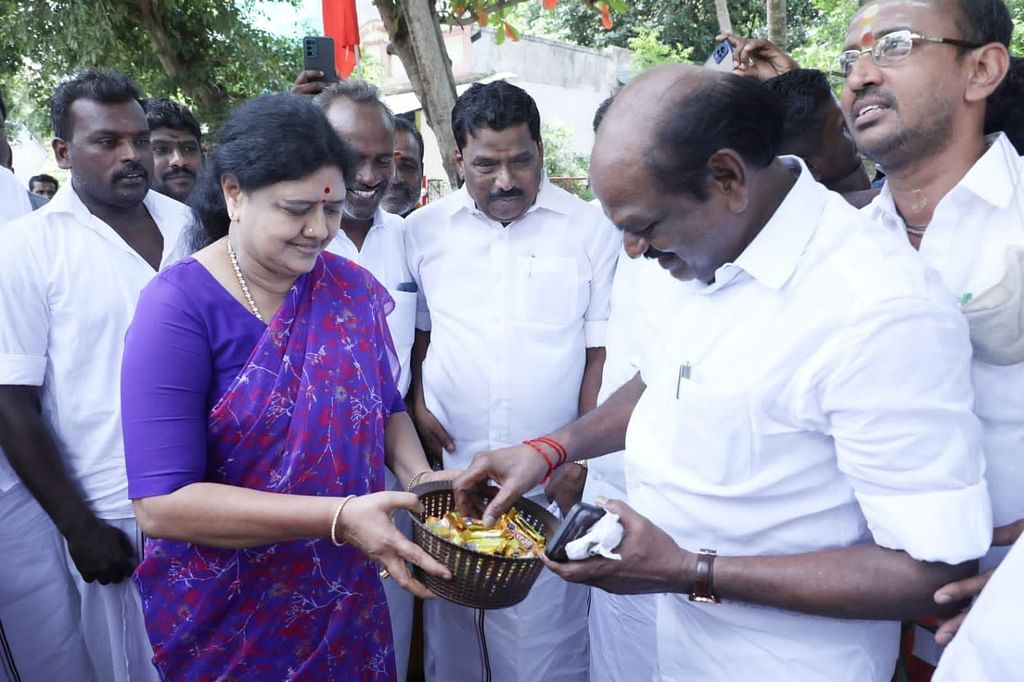 None of the true ADMK workers will accept Edappadi Palaniswami saying that Sasikala and DTV Thinakaran will not be included in the party. Everyone knows how Edappadi Palaniswami became the Chief Minister and how he entered politics. He is trying to usurp the party. The volunteers will give a befitting reply to the arrogance of Edappadi Palaniswami.
He tries to destroy ADMK to save himself. First let them tell what documents have gone missing in the ADMK office. Everyone should work together and bring back Amma Jayalalithaa's rule. This is the thought of every ADMK worker. We are reflecting that thought," he said.