Subhash Chandra Bose is known as 'Netaji' by the people of India. Prime Minister Narendra Modi unveiled a statue of Netaji Subhash Chandra Bose in the shape of electric light at India Gate in Delhi on January 23, on the occasion of his 125th birth anniversary, one of the leaders of the Indian freedom struggle. The Prime Minister also said that a huge statue of Netaji Subhash Chandra Bose will be erected at the same place.
In this case, a 28 feet tall Netaji statue has been designed. Prime Minister Modi is currently unveiling this statue. A drone exhibition on Netaji's life is scheduled to be displayed at India Gate from September 9 to 11 at 8.00 pm. The central government has also informed that the visitors can see it for free. Its specialty is that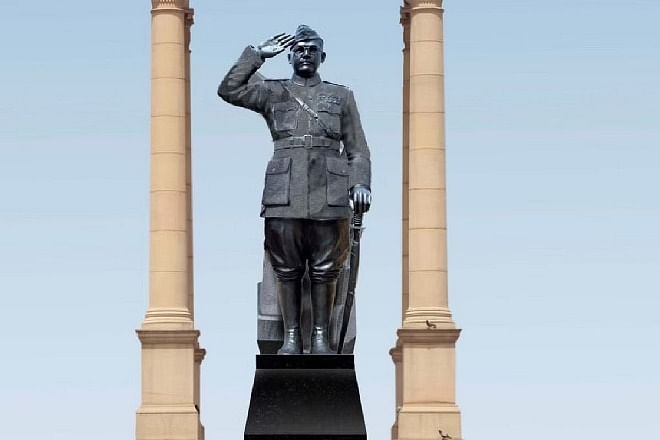 The 28 feet tall statue is made of monolithic granite and weighs 280 metric tons. After 26 thousand hours of painstaking work, this idol is completely carved by hand. A 140-wheeler truck is used to bring black granite from Kammam in Telangana to Delhi. A team led by Mysuru-based sculptor Arun Yogiraj handcrafts the statue using traditional techniques and modern tools.It is currently one of the tallest statues in India.