And when he spoke at the conference, "When such people start working in another organization or group at the weekend, as part of transparency, we can open up about it and have conversations within the organization. The company will also understand the employee and take steps not to harm anyone or anything.
Our problem is not that these employees work for some other company. But we cannot accept working in secret without our knowledge in our direct competitor company. Working for a direct competitor is illegal. People who work in the tech industry have different opinions about working for more than one company. But to put it simply, it is cheating. That's all" he said.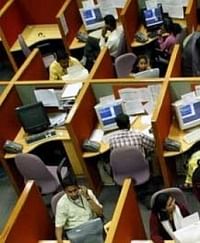 Many experts are commenting on this. Tech Mahindra CEO CP Gurnani recently tweeted in favor of Moonlighting. In it, "It is necessary to keep changing with the times. In fact, I welcome this.'
At the same time, Infosys falsely claims to be working in more than one company at a time. In this situation, Wipro has laid off more than 300 people, creating a stir among IT workers.
– Infant Sheila