He has put slogans like plant trees, save environment, give up plastic on his bicycle. He says if one plants a tree after reading this, that will give me satisfaction.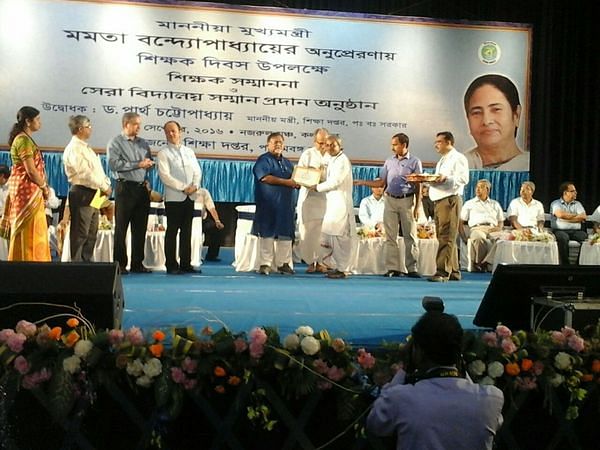 He completed agricultural research from Sadhu Viswabharati University and worked as a teacher in a school in Murshidabad district of West Bengal for 19 years.
After that, he has been working in Bolpur High School for the past 25 years. He has excelled in education and has received the 'Siksha Ratna Award'. He is teaching the students in an excellent manner and is planting trees in the school.
As he is about to retire soon, he said with enthusiasm and determination that his work for the environment will continue till the end.