Kalai Katiravan hails from South Vani village near Ramanathapuram. He runs a soft drink shop called "Lassy Spot" near New Bus Stand Anna Silla.
In this case, yesterday afternoon, a person who came to his cold drink shop wearing jeans pants and dessert as a 'tip top' ordered cold drinks and drank them.
Then the man who paid the shopkeeper sitting on the stone box for the cold drinks, stole the cell phone from the table and kept it in his pocket.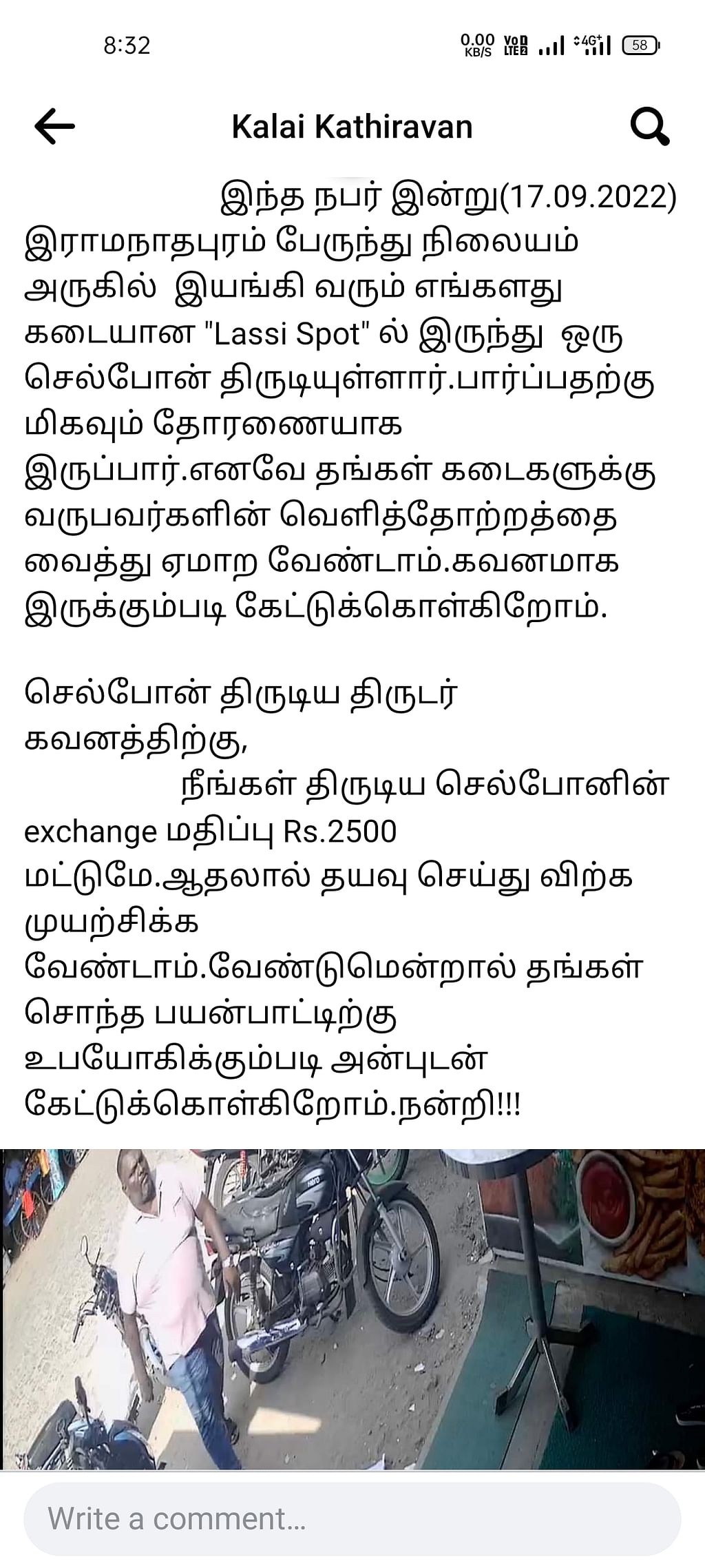 When shop owner Kalai Katiravan examined the CCTV camera in the shop regarding the disappearance of the mobile phone on the table, a scene was recorded of the person who came to drink cold drinks as a tip-top stealing the mobile phone.
Kalai Katiravan, who posted the CCTV footage on his Facebook page, wrote, "Attention to the thief who stole the cell phone, the exchange value of the cell phone you stole is only Rs. 2,500. So please don't try to sell. They are kindly requested to use it for their own use if they wish," he added.
This post of his has made the Facebook users laugh.