Prabhakaran is working as Deputy Director of Health Services in Namakkal District Collectorate. Muthumani is working as a health inspector in the same office. It is said that Sakthimurugan, who worked as a dental assistant at the Manikampalayam Government Primary Health Center and has now been relieved of his duties, also frequents this office. In this case, on the basis of state level consultation, the Director of Medical and Rural Health Services, Chennai has ordered the transfer of contractual nurses working at various places in all districts from 26.7.2021 to 30.7.2021.
Based on this, 76 contract nurses working in Namakkal district got transfer orders to various places. In this situation, Deputy Director of Namakkal District Health Services Prabhakaran, Health Inspector Muthumani and Sakthimurugan have agreed to release contract nurses who have been transferred from their current places of work through consultation and Rs. 25,000 to Rs. 35,000 each as bribe is said to have been demanded. It seems that the nurses who paid were immediately released from work, but the nurses who did not pay were dragged without being released from work. Some of the nurses have informed the Namakkal District Anti-Bribery Department about the bribe.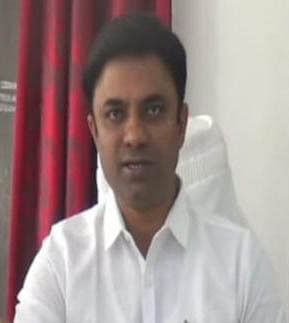 On the basis of confidential information received in this regard, Namakkal District Anti-Corruption Department DSP Subashini and Inspector Nalammal conducted an investigation. At that time, when a nurse, who was working at Paramathi Vellore taluka Vengar Primary Health Center on contract basis, was transferred to Alli Town Primary Health Center, Theni District through consultation, she was released from this work by Rs. 35,000 as bribe was also asked. For this, the police found that they received Rs.10,000 as an advance and then Rs.25,000 through Google Pay.
Similarly, investigation revealed that contract nurses who worked at Elachipalayam, Vinya Thirthapuram, Thirumalaipatti and other places received bribes through Google Pay and bank accounts. On the other hand, they have also bought money from some people. Further, the police investigation also found that illegal money transfers were made to the deputy director's bank account. Subsequently, the Namakkal District Anti-Corruption Police have registered a case and are investigating the three persons namely Namakkal District Health Services Deputy Director Prabhakaran, Health Inspector Muthumani and Sakthimurugan. Later, it is said that departmental action will also be taken against them, this matter has created a sensation in the district officials of Namakkal.