The 114th birth anniversary of Arijar Anna was celebrated across Tamil Nadu. On this occasion, a public meeting was held on behalf of Karur district ADMK in Puliyur area of ​​Karur. In this, former ADMK Transport Minister and ADMK Karur District Secretary Mr. Vijayabaskar participated as a special guest.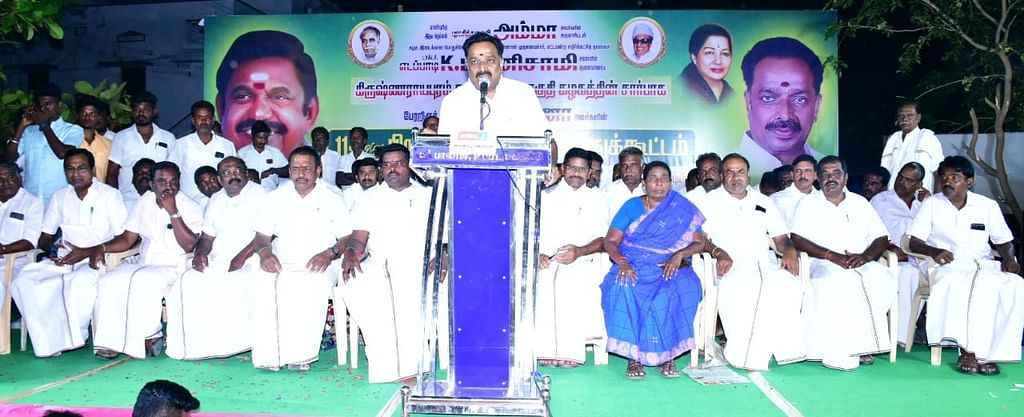 M.R.Vijayabaskar, speaking then, said, "MK Stalin, who cheated the people of Tamil Nadu, heard the grievances of the people and bought petitions box by box by conducting a drama. Now he has forgotten the key to that box. Following him, Stalin's son also said that he will cancel the NEET exam to get votes from the people. Even now he is deceiving people by telling lies that he will cancel the NEET exam.
There is a minister here. The present Chief Minister addressed a public meeting that day that he had already committed scientific malpractice. However, Stalin has also given him the post of minister. There too he is getting a position in the kitchen cabinet system. The son-in-law of M.K.Stalin has now held the post of minister. Our opposition leader and Interim General Secretary of ADMK Edappadi Palaniswami has raised the property tax as already said, the next bumper gift of the DMK government to the people is the increase in electricity rates. Bus fare hike is waiting to shock people.
Moreover, the Namur scientist (referring to Senthil Balaji) who has swindled crores of rupees by mishandling machines in the transport sector, has planned to introduce a smart meter for each house in the electricity sector, claiming to be a digital meter that knows the electricity bill, and thereby swindle crores. However, the Supreme Court is investigating the fact that they have already committed fraud by claiming to get jobs in the transport sector.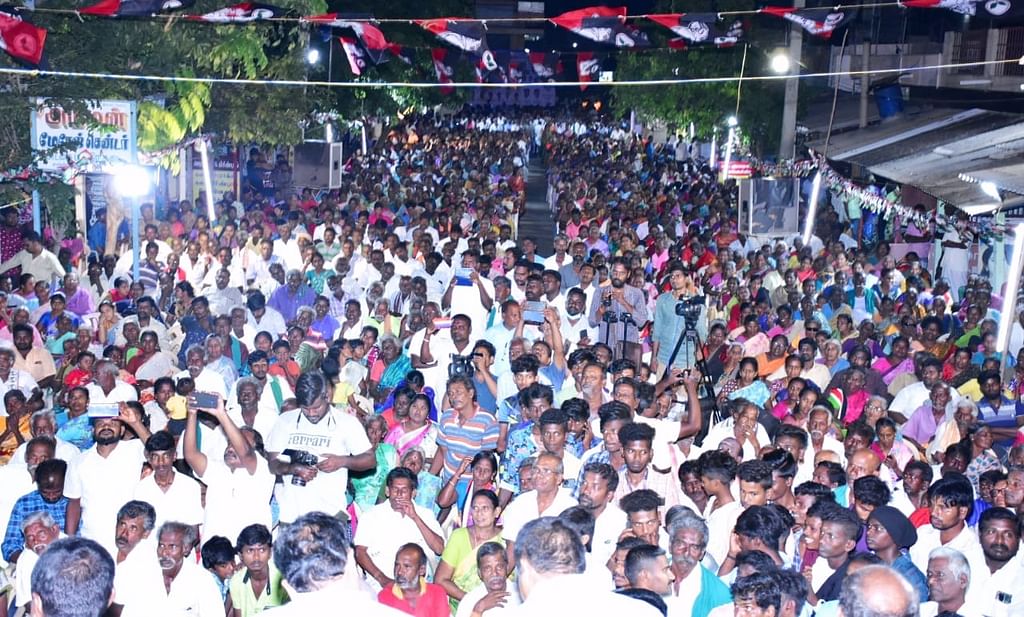 Therefore, the Namur scientist is sure to go to jail soon. DMK party is conspiring to destroy our party. Our ADMK party has always been single-headed, only Edappadi. A few people made a play by saying that it was charity. True volunteers will not associate with DMK who are enemies of our movement. Those who praise the DMK party and the regime are traitors to our movement. Revolutionary leader MGR said on that day. The evil power Karunanidhi, DMK is against the people. Those who have betrayed his claim and our revolutionary leader Jayalalithaa and are in secret agreement with them are also against our movement. Similarly, Panneerselvam said that no one should have any contact with Mannargudi gang Sasikala for any reason and is in touch with Mannargudi gang today and he is saying that he will meet DTV Thinakaran and Sasikala if necessary.