Gazi Kalimulla is the creator of most fresh mangoes in Uttar Pradesh. He has previously named his new mango variety after actress Aishwarya Rai and Sachin Tendulkar. Now he has developed two new varieties of mangoes in his garden.
The mango is named after actress Sushmita Sen and Union Minister Amit Shah. These mangoes are grown at a farm in Malihabad, Uttar Pradesh. These new mango varieties have been developed from mango varieties considered as the king of mangoes.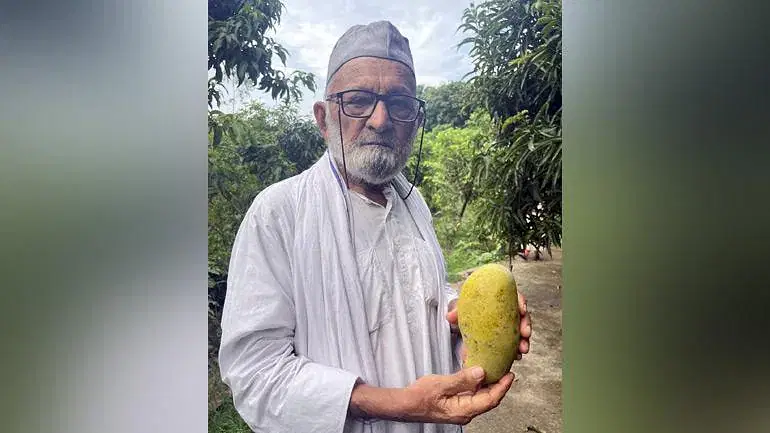 In an interview given by Qazi Kalimullah Khan, "Actress Sushmita Sen's beauty, her social service, adopting two children and being loving have been taken into consideration. A new variety of mango has been introduced. I have named the mango Sushmita.
First I introduced the mango variety in the name of Aishwarya Rai. After that they told me about Sushmita Sen very late. I want Sushmita's beauty to remain in this world forever. People should remember that he has a good heart. That is why I have created a new mango variety and named it after Sushmita. I took great pains to create a mango in the name of Union Minister Amit Shah. I have created it to be bigger and more flavorful and fragrant. These mangoes will be sold soon," he said.