DMK insists on withdrawal of power tariff hike. North and South District ADMK near Pudukottai old bus station despite condemning the government. A demonstration was held on behalf of Former Health Minister and Northern District Secretary Vijayabaskar MLA in the protest. He presided and spoke. The person who spoke at the meeting said, "Starting with DMK panchayat president, DMK union councilor, district councilor and assembly member, none of the people's representatives from DMK are satisfied with this regime.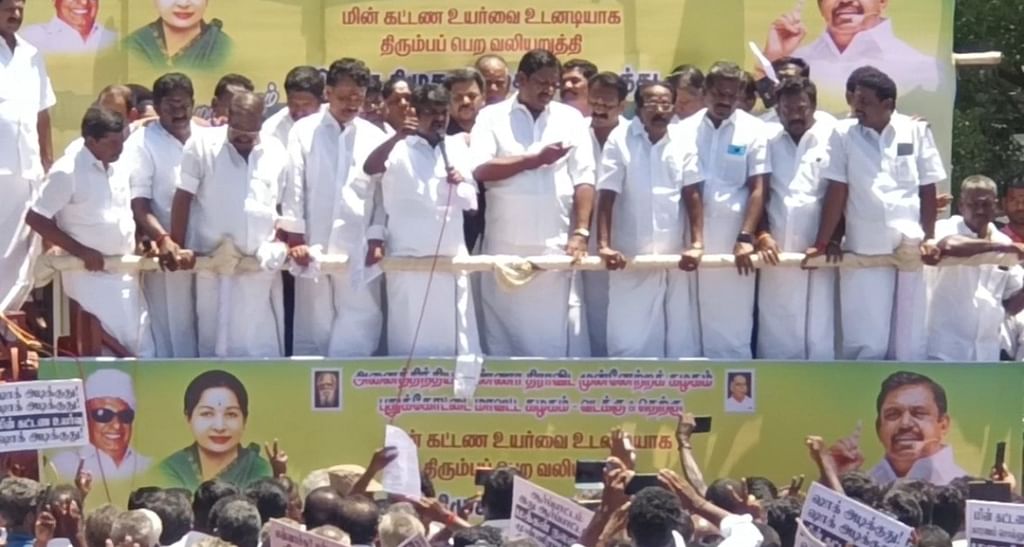 Who are you ruling for? In the AIADMK regime, no one was retaliated against. Didn't bother. During the AIADMK rule, many people, including DMK contractors, did business in peace. Today the greatest anarchy has been unleashed. In this 1 year, 8 months, no development projects have taken place in the district. Gold, scooty and laptop plans for Thali have been stopped. Those who failed to observe all this are engaged in revenge activities against ADMK leaders.
The next regime is the ADMK regime. A few officials behave unilaterally. Officers who retire in one or two years can escape. The government officials who will be working for five years, six years and ten years in the future should consider your benefit and behave fairly. I would like to humbly warn you that you should act judiciously considering the future of your interests."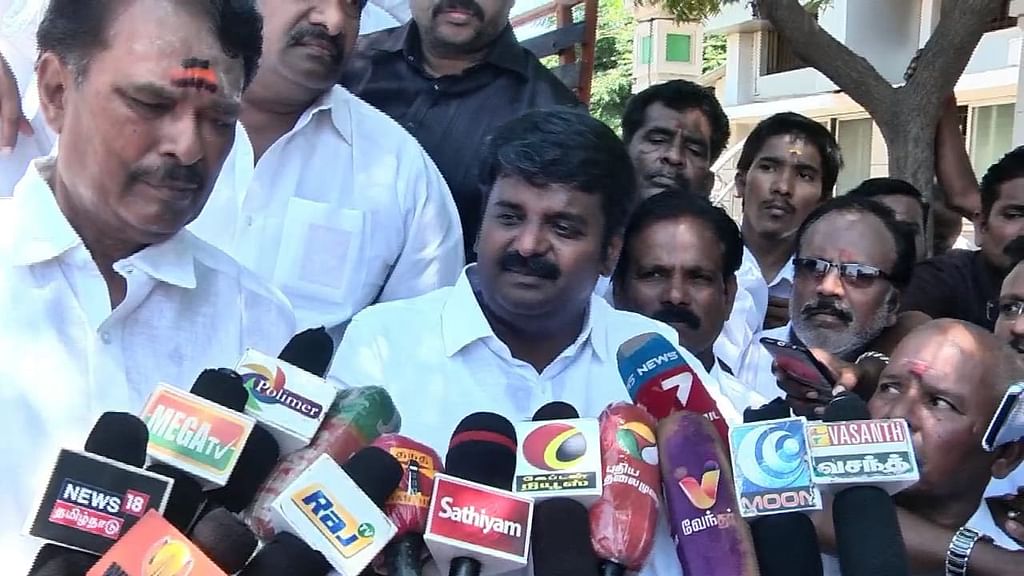 Further, while talking to the media, "There is a shortage of medicines and pills in government hospitals and medical colleges in Tamil Nadu. Immediate action should be taken to remedy this. During the election campaign, the DMK had promised to cancel the 'NEET' exam if it came to power. But after the government took over, the students wrote two "NEET" exams. But to recover the damage from NEET exam, ADMK government came up with 7.5% seat reservation. As a result, 546 government school students have benefited," he said.
Meanwhile, MLA Vijayabaskar said that the demonstration was held without permission. The town police registered a case against thousands including under 3 sections.