A team of five women officers from the Indian Navy has registered a historic achievement in patrolling the Arabian Sea.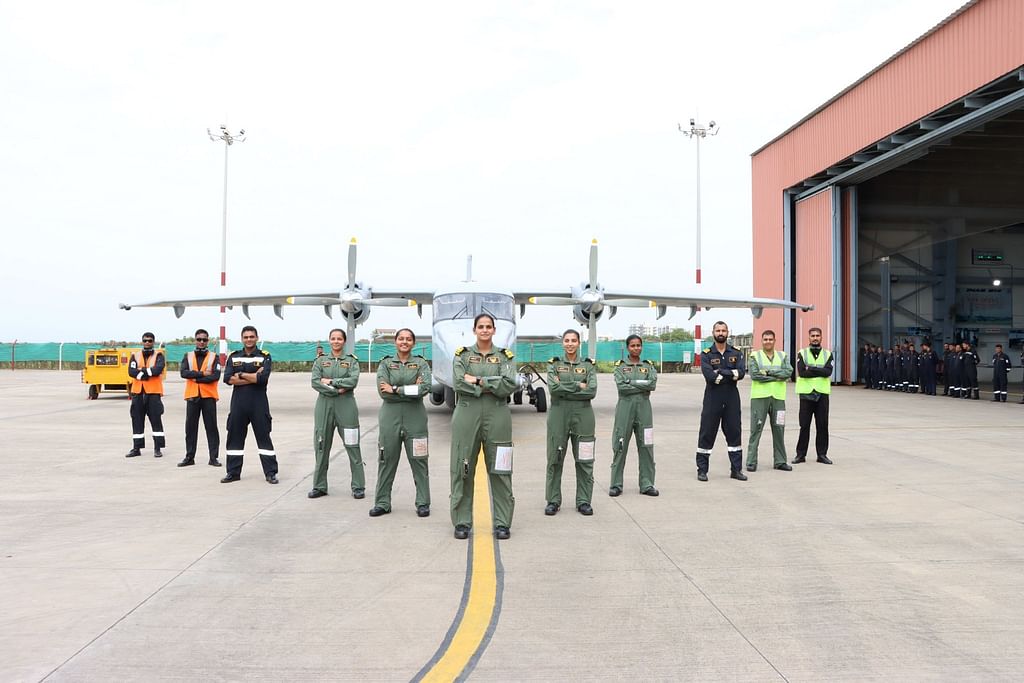 One of the initiatives to empower women in the Navy was the creation of a five-woman commission. Those who took part in it were senior officers from INAS-314 unit of the Indian Navy in Porbandar, Gujarat.
Mission Commander Ansal Sharma, pilots Shivangi and Apurva Kait, Censor Officers Pooja Pandey and Pooja Shekhawat were part of the team. They took control of the area from the naval base at Porbandar to the northern Arabian Sea last Wednesday.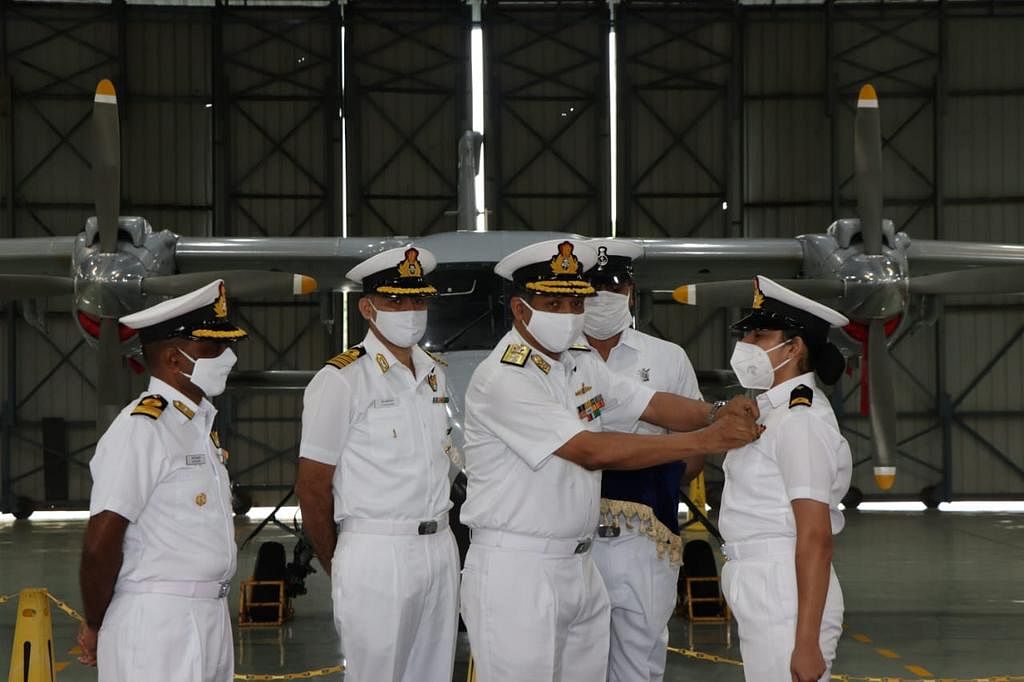 With Dornier-228 aircraft, reconnaissance and surveillance work has been carried out in the area. The five women achieved this feat after months of training on ground training and extensive work experience.
Commenting on this move, which will open new doors for women in the defense services, Navy spokesperson Vivek Madwal said, "The Indian Navy is at the forefront of bringing about change in the Armed Forces.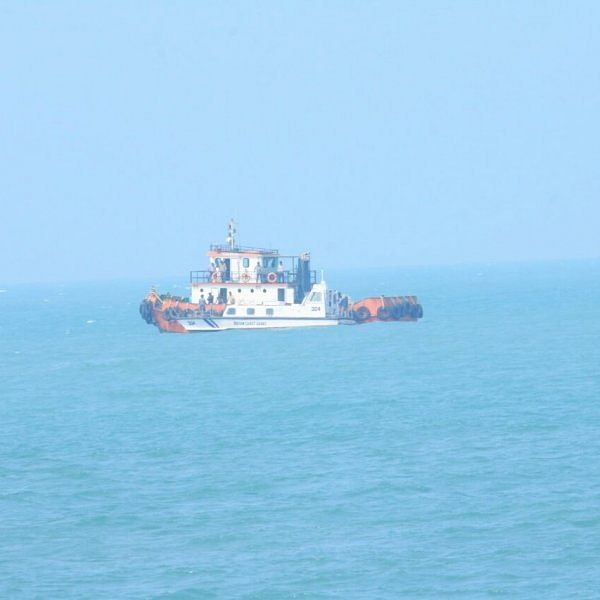 As a part of it, this adventure has been done as an effort to empower women, and the women in the Navy will gain the confidence to take on more responsibility and take on challenging tasks. This adventure is an act of women expressing their full power," he said with pride.