A palm festival with many other special events including palm kite flying feat, palm food and palm products production competition, exhibition… at Rajeshwari Wedding Mahal, Needamangalam, Tiruvarur District on Sunday 25.09.2022. It takes place from 9 am to 6 pm. A large number of farmers, school and college students, cinema and television artists, environmentalists, palm-based activists, literary figures, political figures are participating in this festival jointly organized by Green Vikatan and Greenida Tourism Organization.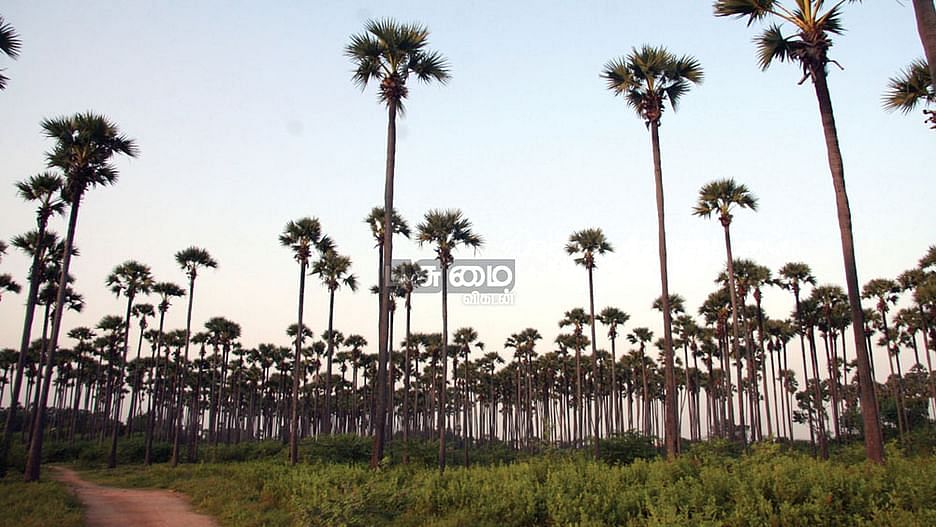 A seminar on Surprising information about palm that you never knew before, a product competition, exhibition and sale on the topic of Are there so many food items on palm, and a product competition, exhibition and sale on various handicrafts on palm will be held in this festival.
The festival will also feature a poetry gallery on the theme of a palm tree's concern, a musical gathering of folk songs, a tree exhibition, and heroic sports of Tamils. Under the theme of Forgotten Our Traditional Games, Panangai Nungu Vandi, Karthikai Flower Round, Palm Leaf Kite, Pallanguzhi, Othiya Redtiya, Apiyam, Kolikundu, Kittipul, Thayam, Bambaram, Parampadam, Raja-Rani, Chillukode, Bangal Game, Goat Tiger Game are held. .
The function will be presided over by KRK Janagiraman, coordinator of Tiruvarur District Green Nida Ecosystem. M. Rajavelu, chief coordinator of Green Nida welcomes. A. Narayanan, Chairman, Tamil Nadu Palm Tree Workers Welfare Board, will inaugurate the palm festival.
In this ceremony…Sahitya Akademi award winning writer So.Tharman,Palm activist Gadson Samuel,Agriculture and agriculture activist lawyer V.Jivakumar,Kilbhavani Irrigation Farmers Association President S.Nallasamy,Coordinator of Friends of the Earth G.Sunderraj,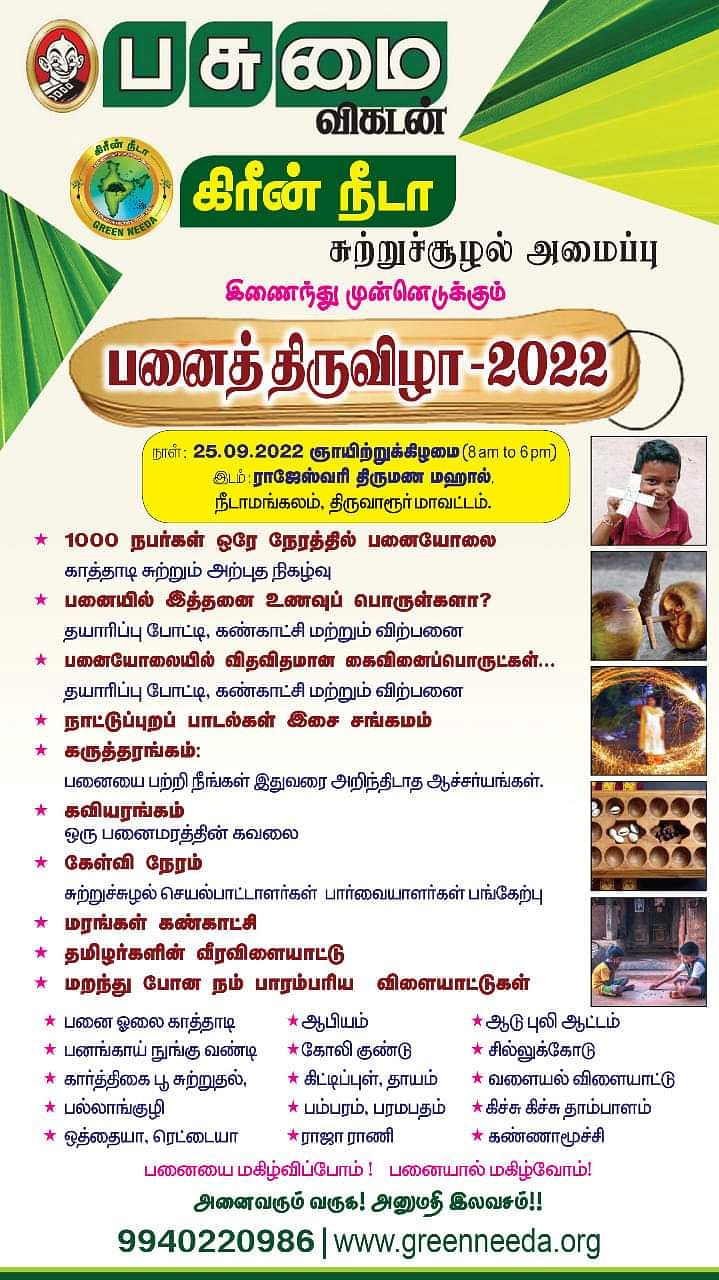 Thanjavur Tamil University Vice-Chancellor Thiruvalluvan, Tamil Nadu Cauvery Farmers Association General Secretary PR Pandian, Film Director A. Charkunam, Tiruvarur Veludayar Education Group President Thiagapari, Exnora International President Senthur Pari, Karaikal Panpalai Radio Station Director Venkateswaran, Lions District Governor Ku. .Manivannan and many others are addressing.
Tiruvarur MLA in this ceremony. Poondi K. Kalaivanan, Mannargudi MLA. TRP Raja, Thirutharapoondi MLA K. Marimuthu, former MLA Rajamanickam and others will be present as special guests.