Sundara Chola, the ruler of the Chola kingdom, was ill due to old age and treachery and deceit were circling to seize his throne. But a single name, Adittha Karikalan, was waiting for the Chola throne so that no one could approach it. As such a hero, Adittha Karikalan's only weakness was love, Nandini, who made his enemies and crooks tremble at the mere mention of his name. Aditha Karikalan was always carrying love and pain in his heart, ready to face even a thousand elephants. He is torn between love and war, unable to make a clear decision with his restless mind.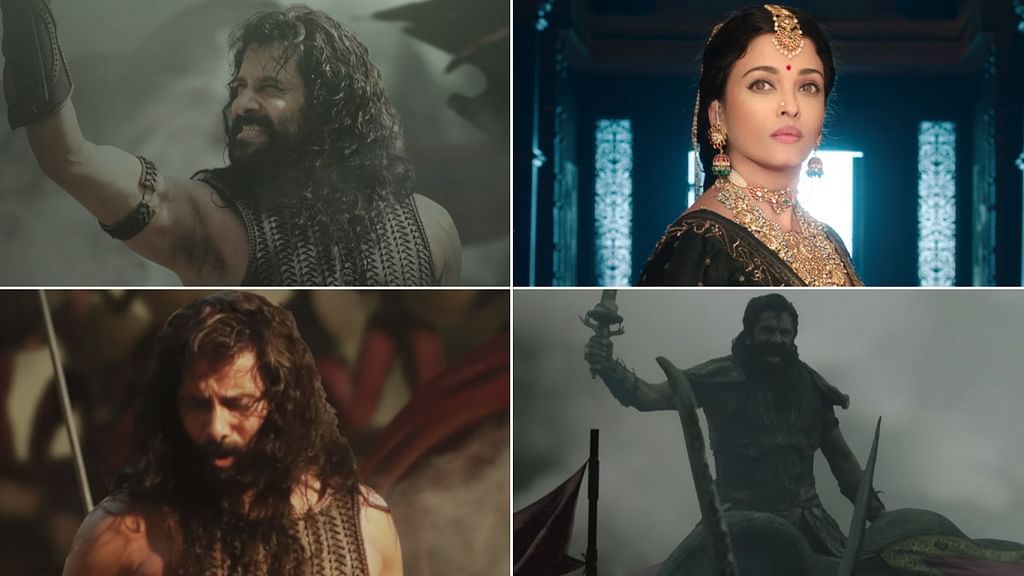 Aditha Karikalan also has another name in history. The Cholas made several attempts to conquer the Pandya king Veerapandiya. But it was still a dream. Aditha Karikalan was brought up at birth saying that he was born to conquer the Pandyas, especially Veerapandiyan. Accordingly, he defeated Veerapandiyan, who could not be defeated by the Cholas, in the battlefield and brought Veerapandiyan's head in a procession. Thus he became known in history as 'Veerapandian-headed Goparkesari'. This battlefield and Aditha Karikalan's war tactics and bravery are talked about even today.
Aditya Karigalan, who is regarded as the unstoppable hero of history, is killed when he meets his love interest Nandini after a long time. Did Nandini, the daughter of the Pandya king kill him?, Nandini's husband Paluvetaraiya?, or the dangers from the Pandya country? Or his best friend Vandiya Deva? Do not know.
Vikram plays Aditha Karikalan in the film. Let's wait and see if all these aspects of the novel are filmed as they are. Who killed Adittha Karikalan? Post what you think in the comments.