Last Updated : 16 Aug, 2022 06:54 AM
Published : 16 Aug 2022 06:54 AM
Last Updated : 16 Aug 2022 06:54 AM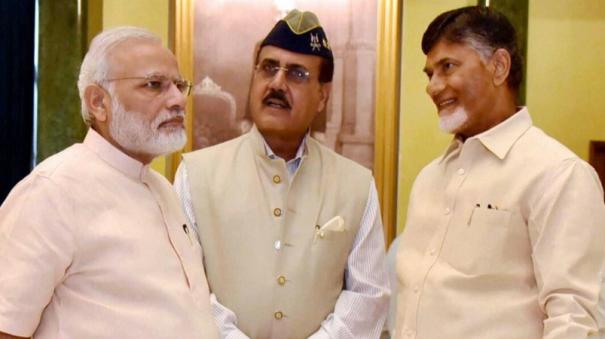 Guntur: Chandrababu Naidu hoisted the national flag yesterday at the Telugu Desam headquarters in Guntur on the occasion of the country's 75th Independence Day. Then he said:
During the rule of the British, the precious goods in our country were looted. Our people have fought a great struggle amidst poverty and cruelty to get freedom. We should never forget this. Nehru, Narasimha Rao, Vajpayee etc. worked for the development of our country. The present Prime Minister Modi is also striving for the country and its development in his way.
The Prime Minister is currently leading the way for many. Many financial schemes of Narasimha Rao surprise us. Similarly, N.T. Let us not forget Ramara too. He started the party for the poor and the Telugu people and worked for them till the end. Thus spoke Chandrababu Naidu. Praise for Modi is seen as an opportunity for alliance again.