At Kovilpatti near Pudukottai, there is a 100-year-old Trisula Pidhariyamman temple.
About 20 years ago, a water immersion ceremony was held in this temple. Subsequently, the construction work of the temple was going on continuously for the last 7 years. Now, when the works were completed, the Kumbabhishek ceremony was held in the temple with much fanfare.
On the occasion of the festival, Hindu Vedic mantras were offered in Tamil under the leadership of Arasayogi Karuvurar, the 12th Patinen Siddha Pitadhipati, in the yagashala set up in front of the temple.
Karuvurar's successors carried the holy water offered in the Yagasala on their heads and took it in a procession to the Rajagopuram of the temple. Subsequently, Vedic mantras were recited in Tamil.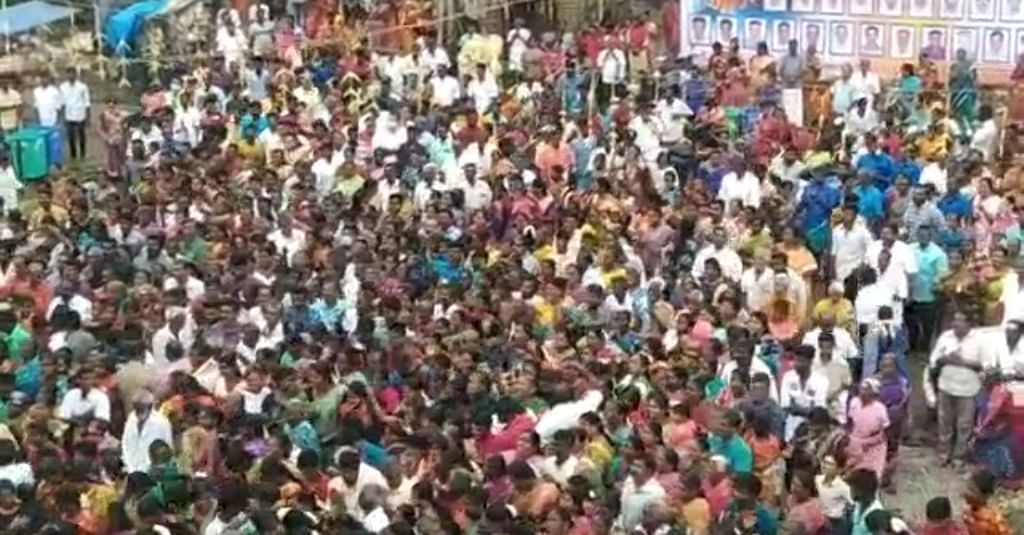 Devotees chanted Om Shakti Parashakti as they circled the Garuda Rajagopuram.
Kumbabishekam was performed by pouring holy water into the casket in Raja Gopuram. Subsequently, holy water was poured over the attendant deities.
Deeparathana was held for Holy Water Anointing of Moolavar Bidari Amman. Later Goddess Bidari graced the devotees with floral decorations. In this, thousands of people around Pudukottai city participated. Thousands of people were given food.