Pudukottai District, Aranthangi has the famous Veeramakaliamman Temple. On the occasion of Kumbabhishekam being held in the temple this year, the repair work has started. Now, the temple has been renovated after the restoration work and the Kumbabhishekam was held with much fanfare.
Earlier Yagasala Pujas started with Ganapati Homam. Four consecutive Yaga road pujas were held. Holy water was brought from different places. Then the caskets were filled and the Yaga was placed on the road and worshiped.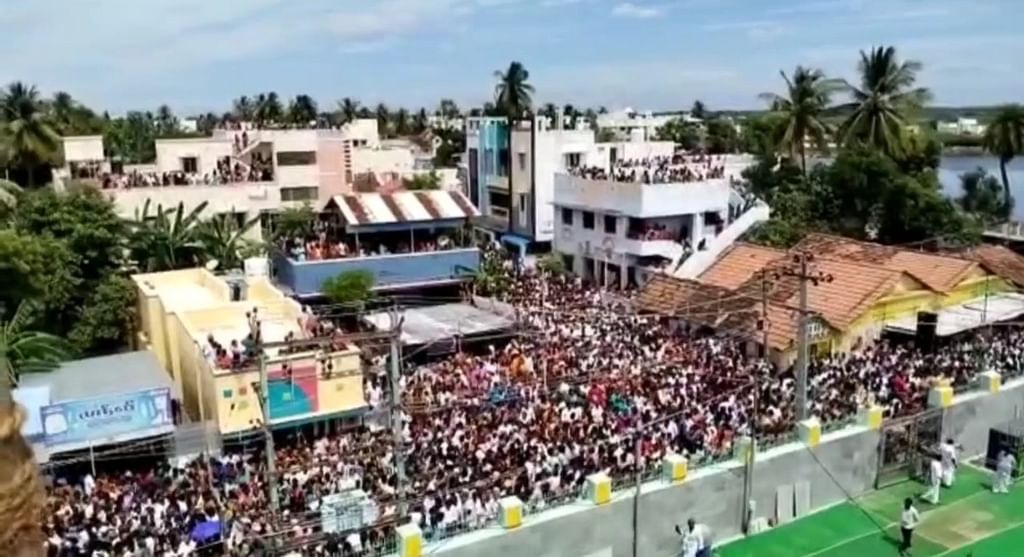 Subsequently, the procession took place from the yagasalai. Then the Sivacharyas crawled around the temple carrying caskets on their heads to the sound of drums.
Then the Sivacharyas poured holy water into the Veeramakaliamman temple moolasthana vimana kalasa chanting Vedic mantras and performed Kumbabhishekam. Chanting 'Omshakti, Parashakti', the devotees witnessed the Kumbabhishekam. Arrangements were made to sprinkle holy water on the devotees.
Minister Meiyanathan, Ramachandran MLA, Navaskani MP, Municipal Chairman Anand, Tirupani Committee Secretary Muthu, Charities Department Joint Commissioner Suryanarayanan and other charity department officials were present.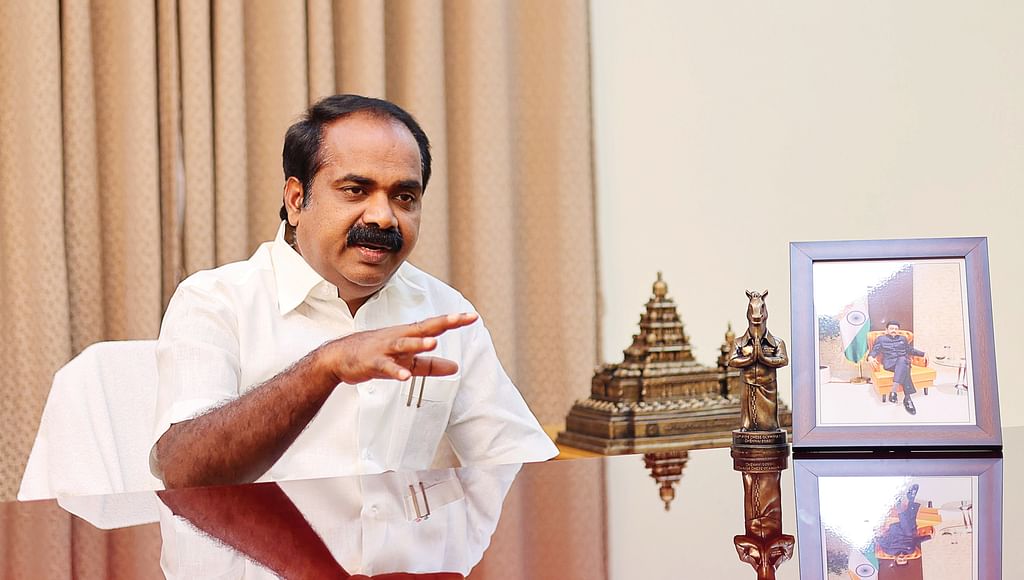 Alms was given at three places. On the occasion of Kumbabhishekam, one day holiday was given to schools and colleges in Pudukottai district. More than fifty thousand devotees participated in this event.
Hundreds of policemen from different areas including Pudukottai and Aranthangi were engaged in security work. Preparations for the Kumbabhishekam were made by the festival team and the public.