Rahul Gandhi, who is on a Bharat Jodo Yatra walk in Nagannyakumari district, is meeting various groups. Yesterday, Rahul Gandhi rested in the afternoon at Puliyurkurichi area where he met and interacted with the farmers' group led by PR Pandian, Village Cooking Channel team and 12 panchayat council leaders who have done different things in Tamil Nadu. In this, Rahul Gandhi met Panchayat leaders from various districts including Cuddalore, Nagapattinam, Tenkasi. We spoke to Tenkasi district Ramanathapuram panchayat president AP Mahendran who met Rahul Gandhi, "Rahul Gandhi selected 12 panchayat presidents who have worked well in every field in Tamil Nadu and interacted with him. I spent 15 lakhs of my own money and built a rural link road between two villages. So I also got a chance to meet him. Got it.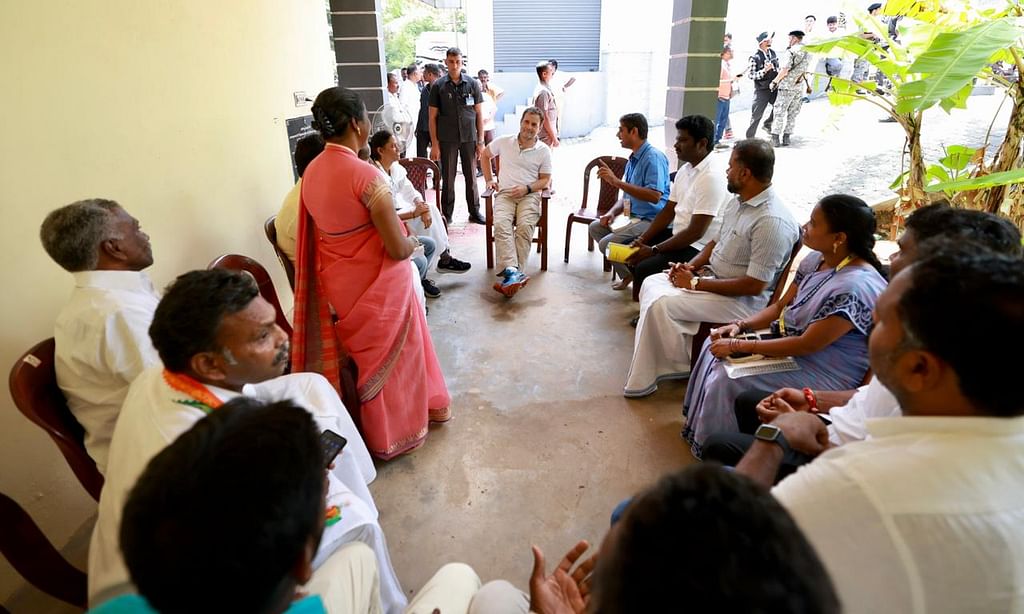 When I saw Rahul Gandhi, I fell on my feet and was blessed. The one who stopped me from falling on my feet said that the next person should not fall on my feet. When I was a scout student in 1988, I sprinkled rose flowers on your father when he came to Tamil Nadu. I told you that I will bless you next. Later, panchayat leaders had no power. I informed that the state government will not give power to village leaders. Heeding our opinion, Rahul Gandhi told us that only one who has the right to ask questions can get power, if you are afraid to ask questions, you cannot be a good panchayat leader."
Sivarasu, panchayat president from Nagapattinam district, said, "60% of the population is in rural areas and 97% of the land is in local government areas. So Rahul Gandhi told us that panchayat areas should be improved. In Tamil Nadu local bodies are not given proper authority. There is not enough financial resources and necessary staff. Like Kerala. I have requested Rahul Gandhi to take steps to give more powers to local bodies," he said.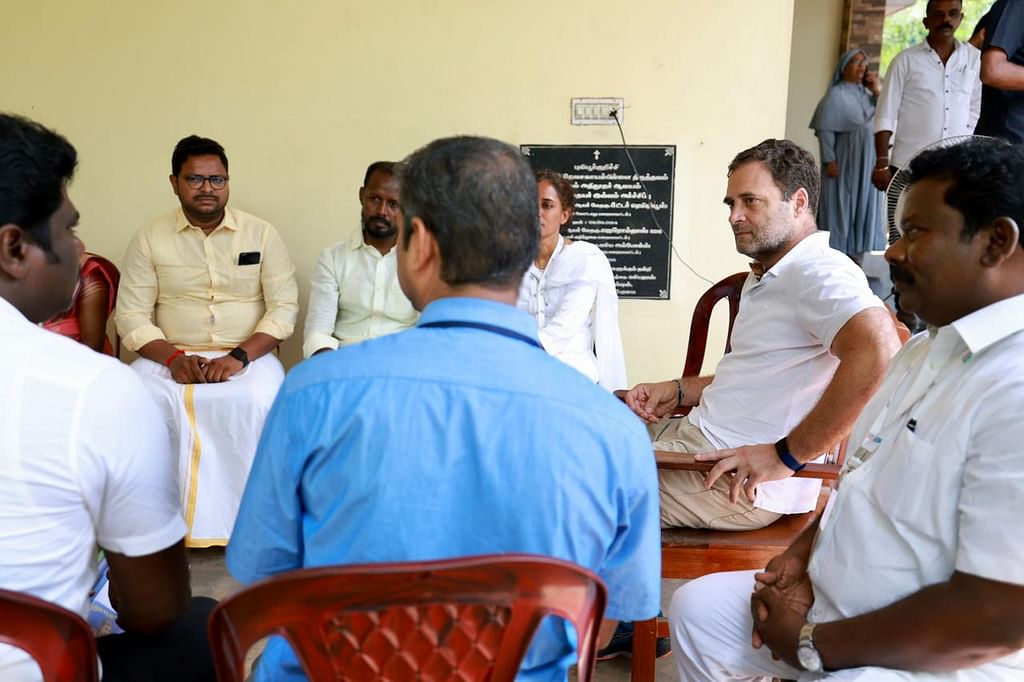 Talking to Raja Nam, President of Arugur Panchayat of Cuddalore district, who met Rahul, "It is a pleasure that Rahul Gandhi called us and discussed with the local government representatives when the rulers do not give them opportunities to meet. In a central federal state, the rulers who speak of autonomy do not give full power to the local governments. I have requested Rahul Gandhi to give importance to the Grama Sabha meetings and make a suitable plan to take appropriate action on the resolutions passed in them," he said.