Last Updated : 11 Mar, 2023 08:01 PM
Published : 11 Mar 2023 08:01 PM
Last Updated : 11 Mar 2023 08:01 PM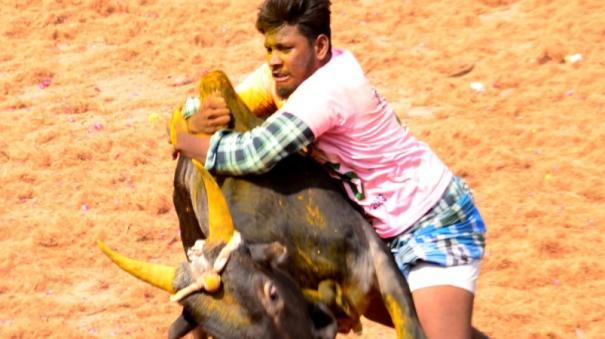 Madurai: AIADMK's former health minister Vijaya Bhaskar got caught in the Jallikattu in Madurai Chakkudi today. DMK Minister B. Murthy gave the prize money of Rs. 50 thousand which was impressive.
Jallikattu competitions were held in Chakkudi near Madurai today on the occasion of Mupulisamy Temple Masith festival, the deity of the Jallikattu Assembly state president P.Rajasekhar. It was flagged off by Minister B. Murthy. Under the leadership of Madurai District Collector S. Aneesh Shekhar, the cowherds took the oath. Madurai District SP Sivaprasad, Bhuminathan MLA and many others participated.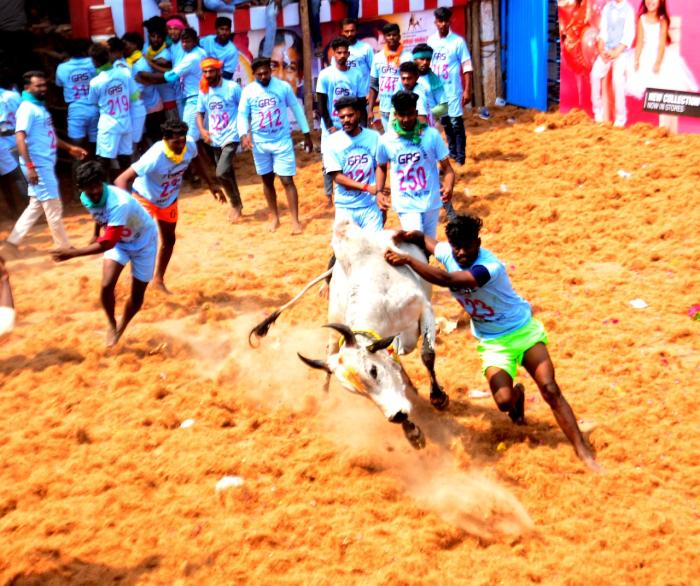 Although 1000 cows were given a token to participate in jallikattu competition, 893 bulls were unleashed. More than 200 cowherd players participated in this. Former Health Minister Vijayabaskar, who participated in the competition, announced that a prize of Rs.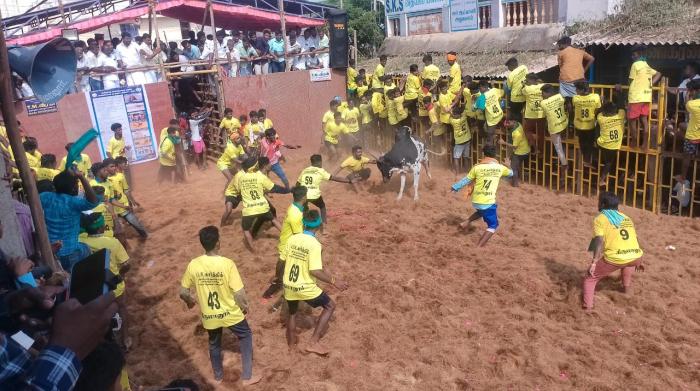 But as the bull stopped and charged, none of the cowherds could approach. The festival team announced that the bull had won. They announced that the prize money will be returned to the former minister who is the owner of the bull. Later, Commercial Taxes and Securities Registration Minister P. Murthy presented the prize money to the former minister's representative.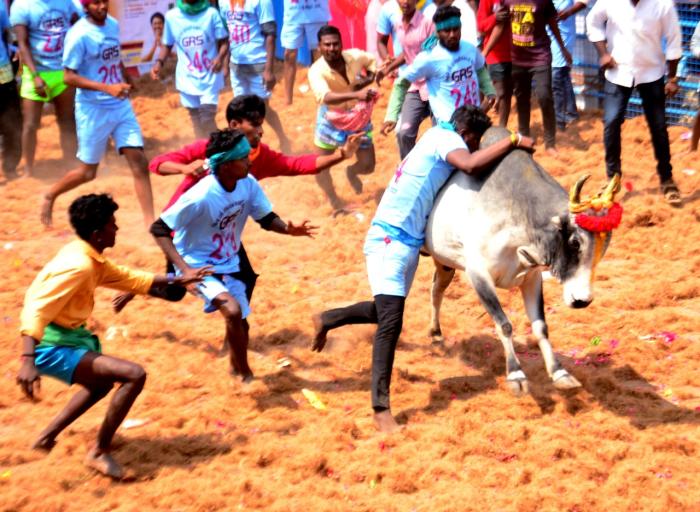 More than 70 people were injured while trying to tame the bulls. Out of this, 15 people were sent to Madurai Government Hospital. The winning bulls of the competition and cowherders were given things like egg, bureau, washing machine.
Don't miss out!