In this, three cleaners, Ms. Gunasundari and Mariappan, who were standing next to the battery vehicle, were seriously injured. He was injured in many places like hands and feet and bleeding. After that all three were sent to Trichy Government Hospital for treatment. An allegation has been raised against the corporation administration that the cause of the accident was the employment of cleaning workers without any safety or supervision.
We spoke to the District President of the Trichy Municipal Corporation Workers Union (CITU) Maran about this. "If the chief minister, ministers, party leaders come to Trichy airport, the municipal administration always cleans the area with sanitation workers. First of all that is wrong. Because the road under the control of the highway department should be cleaned by the personnel of the highway department. Also, they have given some guidelines like putting up a funeral flag, installing reflectors, warning board etc. and having a supervisor before this many meters while doing road works and maintenance work on the highways. The Corporation administration does not provide any such safety measures to the cleaning staff. This is why this accident has happened," he said.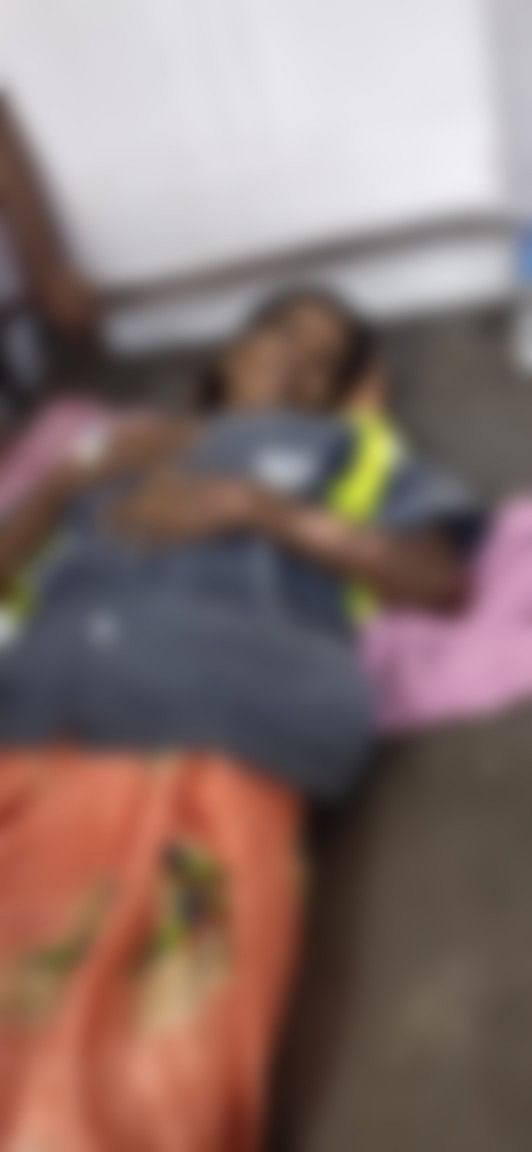 He continued, "The area of ​​the airport where the accident took place is within the Ponmalai zone. But because the chief minister is coming, they have brought unrelated sanitation workers from Ariyamangalam mandal and hired them. The Corporation administration should provide appropriate treatment and compensation commensurate with their injuries to the three sanitation workers affected by the accident. "Also, appropriate action should be taken against the municipal officials who engaged the sanitation workers to work with less security," he said.