A video of the wife's mother speaking to the headmistress of a government high school in Chatankulam village near Ramanathapuram has gone viral on social media after the school headmistress banned her student for wearing a 'hijab'. This video has also been published on Vigatan digital platform.
On the instructions of District Principal Education Officer Balumuthu, a meeting of the school management committee was convened under the leadership of District Education Officer Murugammal, with the school headmistress, school teachers, parents of the girl students and Jamatars from the village.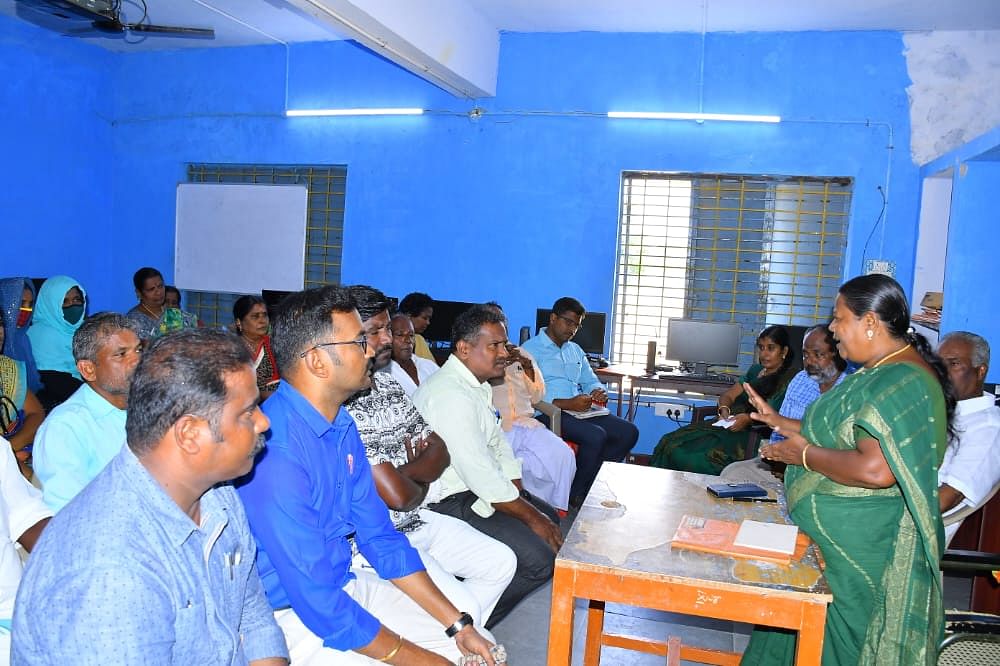 The jamatars of the area said that Muslim girls come to school wearing 'hijab' and should not be banned.
Hearing their views, District Education Officer Murugammal said, "Your children can come to school wearing 'Hijab' and no one will stop them. "Similarly, it is wrong to take a video and publish it without knowing the conversation with the head teacher," he told the student's parents and Jamatars.
He also instructed the school headmistress to inform the principal education officer if such a problem arises and to submit the comments made in the consultation meeting as a report to the principal education office.