After the term of Tamil Nadu Congress Committee president KS Azhagiri ended, the race for the post of president has become a major topic of discussion in the party. It has now become an internal party issue. Namely, on the 15th, when the supporters of party treasurer and MLA Ruby Manokaran besieged the Sathyamurthy Bhavan during the Congress meeting held at the Sathyamurthy Bhavan, there was a clash between them and Alagiri's supporter Ranjan Kumar's group.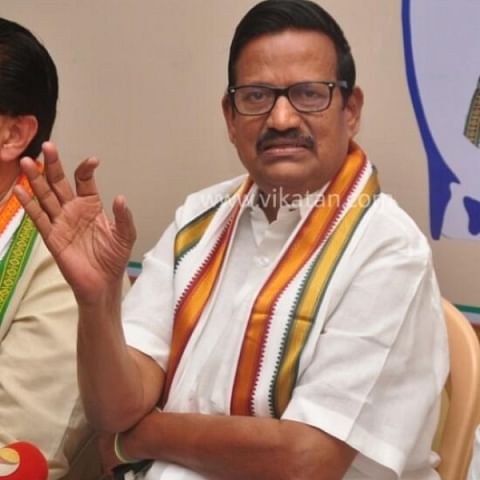 Subsequently, the party's Disciplinary Action Committee Chairman KR Ramasamy wrote to both Ruby Manokaran and Ranjan Kumar to appear in person at the Disciplinary Action Committee meeting to be held at Sathyamurthy Bhavan on November 24 and explain the incident. Accordingly, Ruby Manokaran did not appear in the meeting held today, only Ranjan Kumar was present in person.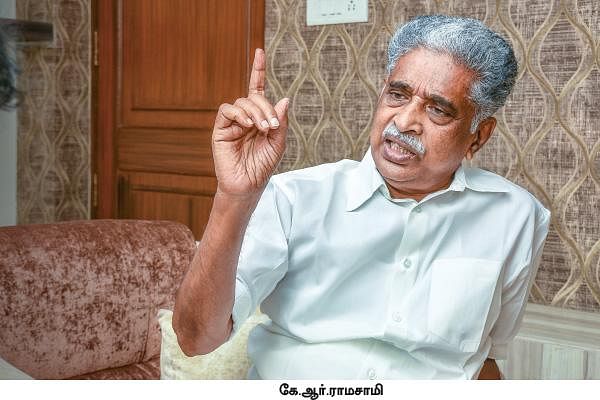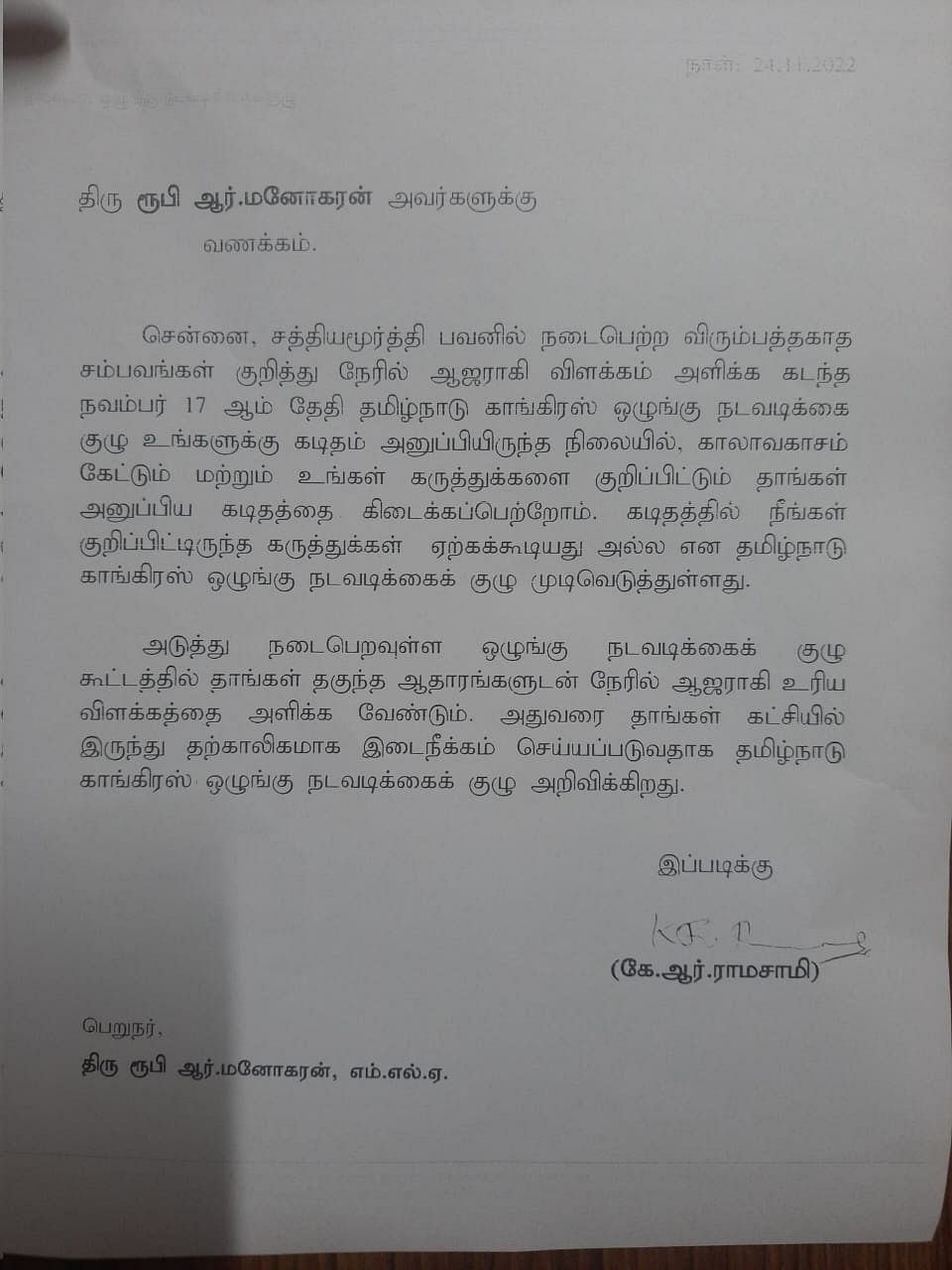 And in this regard to Ruby Manokaran, "They should appear in person with their appropriate supporters and give a proper explanation in the next Disciplinary Action Committee meeting. Until then, Tamil Nadu Congress Disciplinary Action Committee announces that they are temporarily suspended from the party," KR Ramasamy has sent a letter.