In Karur district, although rivers such as Cauvery, Noyal and Amaravati flow, 70 percent of the area is dry. This is due to the calcareous soil, which does not attract much rainwater, and the prevailing heat.
As a result, most of the agricultural land here is barren land. Therefore, the farmers here are rearing livestock including goats and cows for income when they are unable to farm.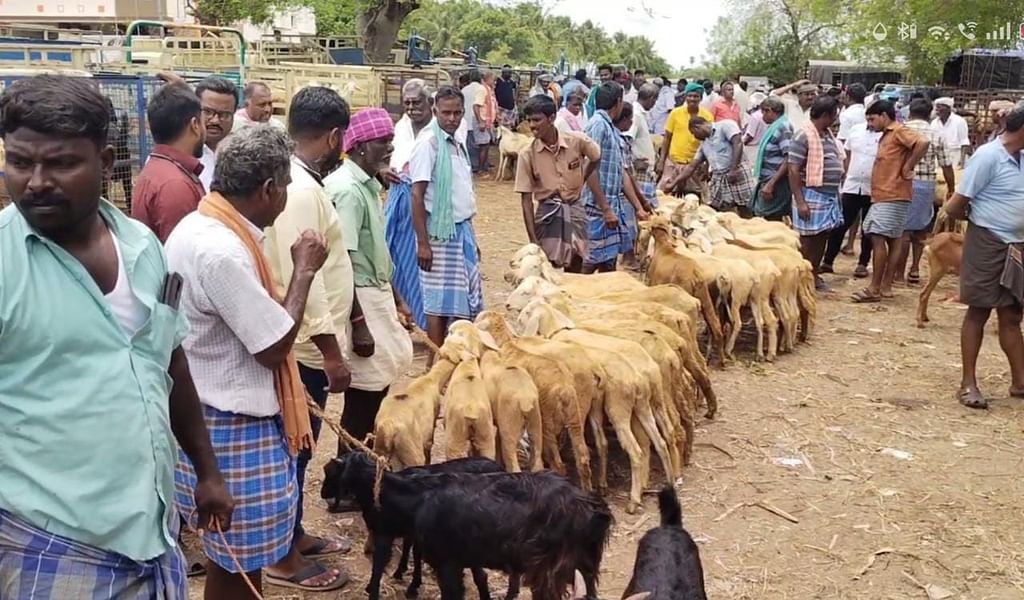 People living in many areas of Karur district including Aravakurichi, Thennilai, K. Paramammathi, Chinnadharapuram, Thennilai, Kadavur, Thokaimalai are mostly dependent on animal husbandry and its dependent economy. In this situation, a weekly goat market is held near the Karur-Madurai National Highway in Sandalmedu area of ​​Karur district.