The 75th birthday celebration of late former Chief Minister Jayalalithaa was held on behalf of ADMK at Kulithalai Bus Station, Karur District under the leadership of Kulithalai Nagar Kazhagam Secretary Manikandan. Karur district secretary and former minister M.R. Vijayabaskar, former minister Nalluswamy, chief association speakers Selvam and Palanikkumar gave a special speech in this public meeting.
M.R. Vijayabaskar who spoke at that time said, "Two years after the DMK came to power, the right amount of Rs.1,000 has not been given to the women. They said that the senior citizen stipend will be increased from Rs.1,000 to Rs.1,500. But still it did not give. Similarly, the said subsidy of Rs.100 per cylinder has not yet been delivered. This DMK government came to power by lying. DMK is a party that came to power on the strength of alliance. There is no history of DMK coming to power for the second time. ADMK led by Jayalalithaa was the party that made history to come back to power after 32 years.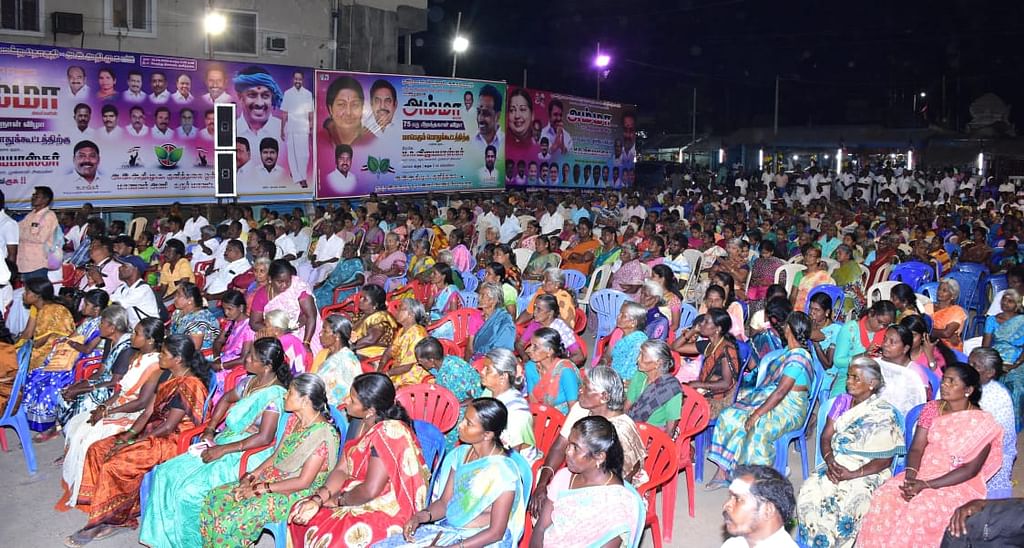 Kulithalai Government Hospital was declared as District Government Hospital during ADMK regime and buildings were constructed there. But now the DMK government has declared the Karur district government hospital as the government head hospital again and said that 'Kulitalai government hospital will be upgraded accordingly'. This is an act of deception by District Minister Senthil Balaji to the people of Kuluthalai. Senthil Balaji has changed the District Government Head Hospital for his selfish interest without considering the welfare of the people. When the ADMK comes back to power, Kulithalai Government Hospital will be declared as the district head government hospital.