Chief Minister Stalin attended and addressed the Handloom and Powerloom Workers Union function held yesterday (11-03-2023) in Coimbatore district.
Speaking then, he said, "Everybody should buy linen clothes; It was the DMK that created the movement to wear them. To alleviate the woes of the handloom people, Anna and the artist sold handloom clothes in the 1950s. On 4th January 1953 DMK celebrated the first Handloom Support Day.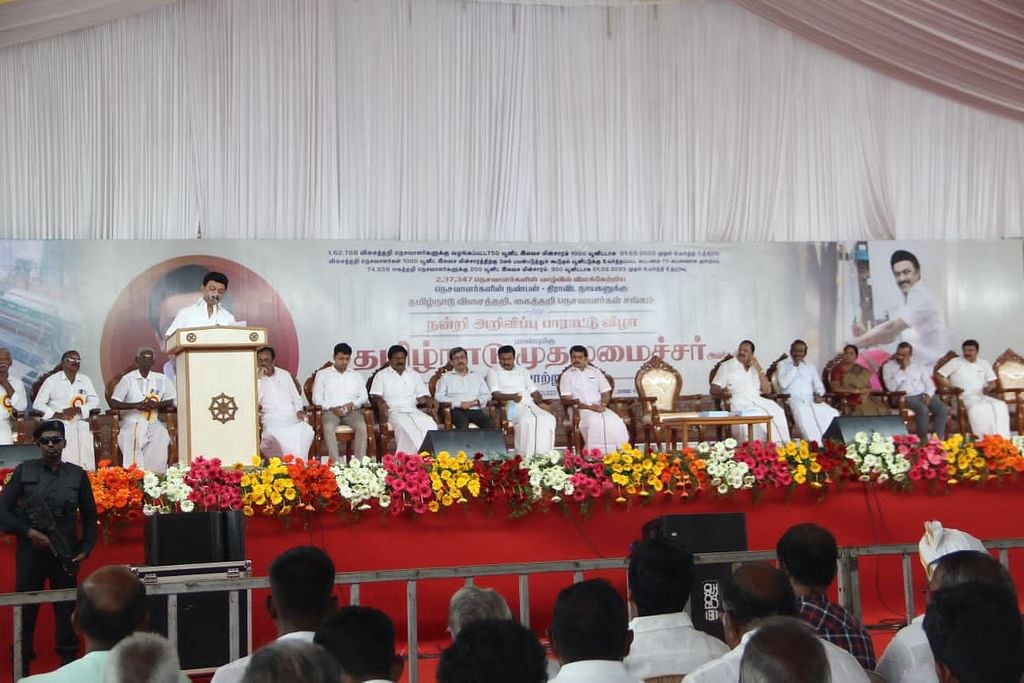 Whenever DMK comes to power, it always helps the weavers. In the future, a textile park is going to be set up in the western region of Tamil Nadu.
We will do as we are told; Let's do it is the artist's slogan. Let's do the unspoken; Let's go without saying… This is Muthuvel Karunanidhi Stalin's slogan. The victory in Erode East shows the immense faith the people have in the government. I would like to mention Minister Senthil Balaji. Senthil Balaji is always planning something. That is why I often call him the "Target Minister". He makes a target for himself and achieves it.