Vasan hails from Vellayankadu area near Karamadai, Coimbatore. He runs a YouTube channel called Twin Throttlers. He uploads bike adventures and travelogue videos on his channel.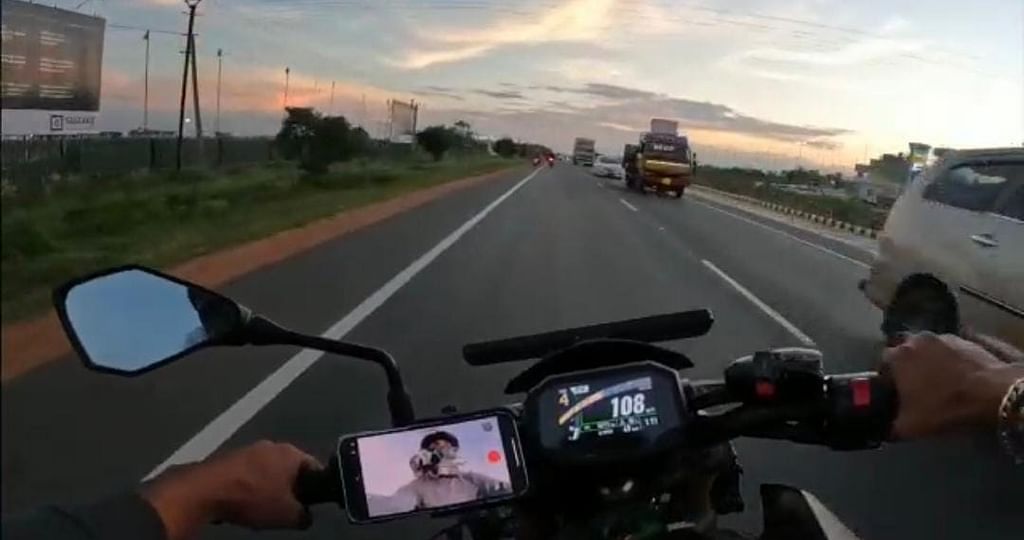 Vaasan got huge response among 2K kids. He continues to be called TDF Vasan. But of late, he has been constantly embroiled in controversies.
A few months ago, near Mettupalayam, he called a huge crowd to meet the fans and brought the traffic to a standstill. There were also complaints of Vasan flying his bike at high speed on the national highways.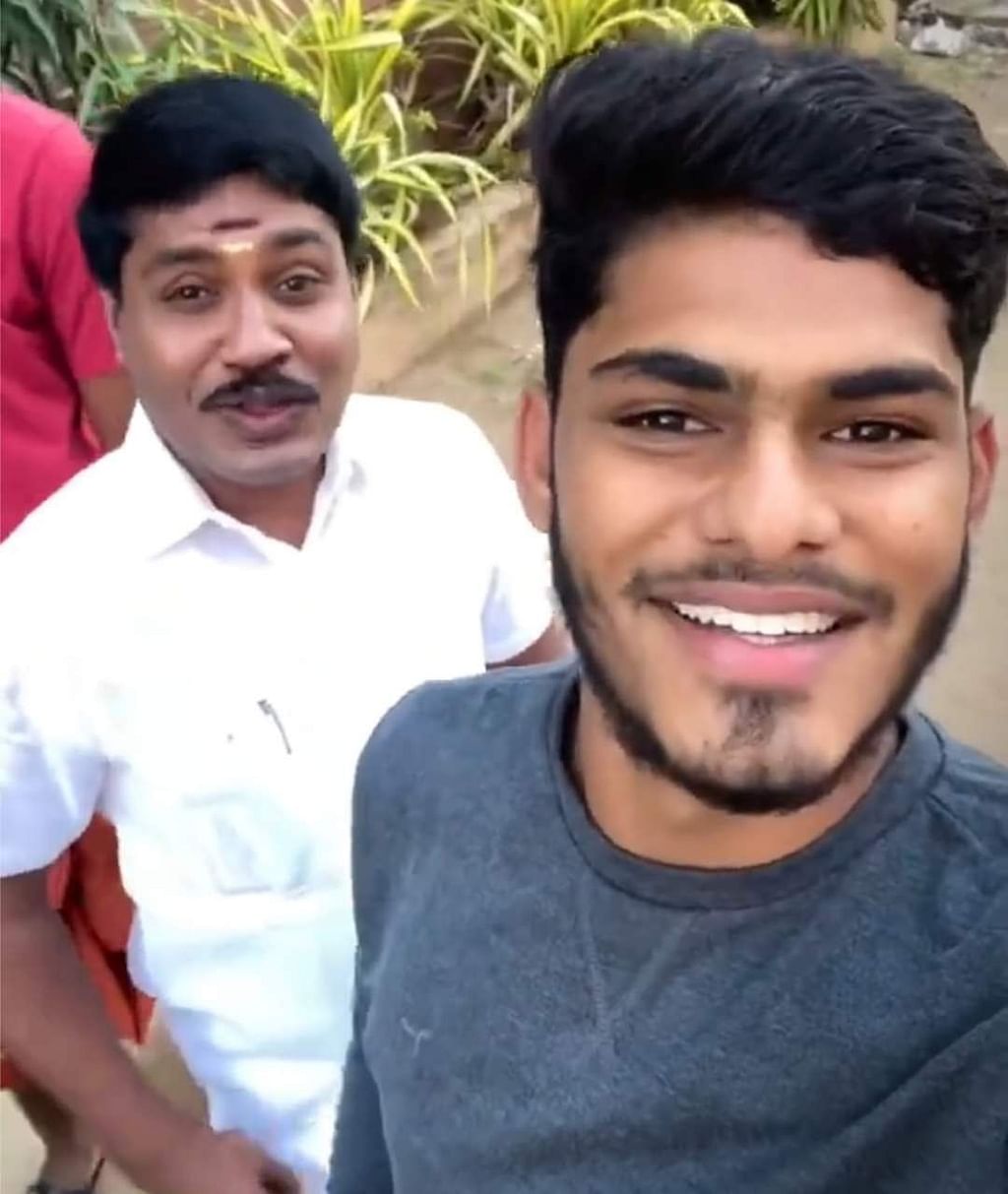 "It will set a wrong example for the youth. Therefore, action should be taken', many people said. That's when the police alerted him. However, the smell is said not to have changed.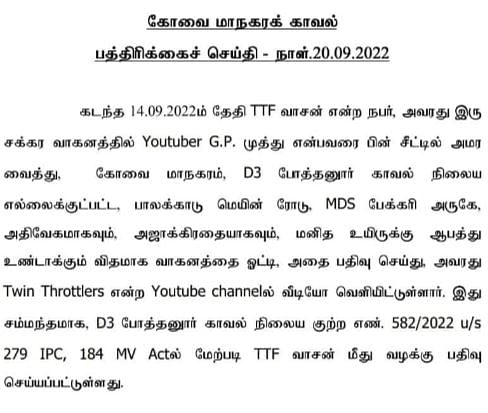 Recently, he rode the Coimbatore – Palakkad road at breakneck speed with GP Muthu of Tik Tok fame on his bike. The video went viral on social media. After this, the Bothanur police have registered a case against Vasan for driving the vehicle recklessly and endangering human life.