Speaking about this, the people of Surandai area said, "Gravel soil is being transported to the chamber belonging to Palani Nadar, MLA of Tenkasi constituency. Minerals are taken from ponds in rural areas.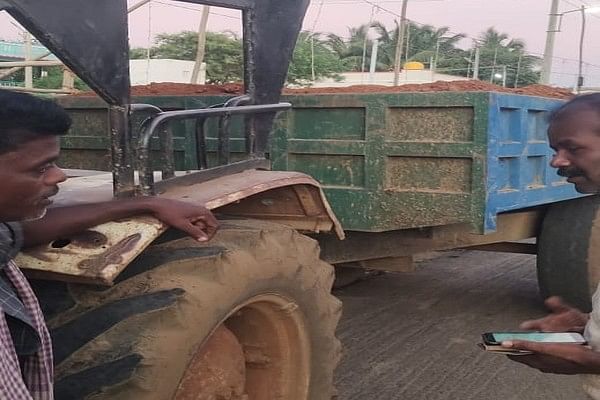 Tractors and trucks move very fast on roads while transporting minerals. Accidents are often caused by speeding vehicles on narrow village roads. According to this today, the four-year-old son of Rajadurai from Lower Surandai area was hit by a tractor and the boy died. Tenkasi District Police should take appropriate action to prevent such accidents due to sand smuggling," they said.
In this situation, Tenkasi MLA Palaninadar immediately went to the hospital and consoled the boy's parents and relatives who were gathered there. Later, he provided financial assistance of Rs.6 lakh to the boy's parents from his own funds.
Talking about this, Palaninadar said, "Even though it was an accident, some people are trying to politicize it. They are spreading false information that the vehicle does not have insurance. The vehicle does have insurance. So I will help the family to get insurance for the accident. I have met the parents of the deceased boy and expressed my condolences."